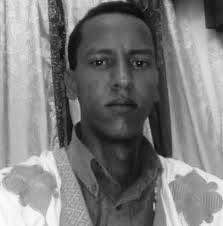 Medium: Internet
Charge: Ethnic/Religious Insult
Imprisoned: January 2, 2014
Mohamed Cheikh Ould Mohamed Mauritania
Police arrested blogger and freelancer Mohamed in his home in the city of Nouadhibou on January 2, 2014, on charges of apostasy in connection with an article he wrote that was published on the news website Aqlame on December 31, 2013. The article, called "Religion, religiosity and craftsmen," criticized Mauritania's caste system, an extremely delicate subject, and said that followers of Islam interpreted the religion according to circumstance, Reuters reported. He is now facing the death penalty
Mohamed has frequently written articles for news websites that criticize Islamic religious beliefs and conservative practices in Mauritania. He was charged under Article 306 of the Mauritanian criminal code. If convicted, he could face the death penalty, according to news reports. The editor of Aqlame, Riad Ould Ahmed, took down the article from the website and issued a statement on January 4, 2014, saying it had been posted accidentally.
The article led to nationwide demonstrations on January 10, 2014, in which protesters called for President Mohamed Ould Abdel Aziz to punish Mohamed for what they saw as blasphemy. In response, Aziz told the protesters, "Websites, free TV stations, and journalists should respect our religion. … We will do everything that is necessary to protect the Islamic religion and to defend the Messenger of Allah," according to news reports.
On January 11, 2014, Mohamed issued a statement from prison denying that he intended to insult the prophet.
Mohamed was convicted to death on apostasy charges on December 25, 2014. In April 21, 2016 his conviction was upheld by a Nouadhibou appeals court. The appeals court referred his case to Mauritania's Supreme Court, which has the power to repeal the sentence, reports said. Under article 306 in the Mauritanianpenal code, if the Supreme Court rules that a defendant is repentant, it can reduce the sentence to up to two years in jail and up to 60,000 Mauritanian ouguiya (US$172.93.)
The sentence has been widely condemned by human rights and press freedom organizations, including CPJ. In April 2016, the United Nations human rights office condemned the sentence. Rupert Colville, spokesman for the UN High Commissioner for Human Rights, said, "We should like to stress that under the International Covenant on Civil and Political Rights, to which Mauritania became a State party in 2004, the death penalty, if not abolished, can only be applied for the most serious crimes. … We hope that the Supreme Court will overturn the death sentence against" him.
Photo credit Mohamed Cheikh Ould Mohamed: Facebook
Return to the Advocacy Center.