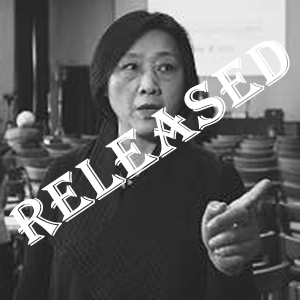 Medium: Internet
Charge: Anti-State
Imprisoned: August 24, 2014
Gao Yu China
582 days in prison
RELEASED
Gao Yu was released on November 26, 2015 on medical parole after her sentence was reduced from seven to five years on appeal, according to news reports.
Gao, a reporter and columnist, was detained by Beijing police in April 2014 and charged with illegally providing state secrets abroad. On April 17, 2015, Beijing's No. 3 Intermediate People's Court sentenced Gao to seven years in prison. Soon after, Gao lodged an appeal with the Beijing Higher People's Court. She was awaiting trial as of August, according to The Associated Press.
Gao, who is 71, suffers from heart disease, high blood pressure, and Meniere's disease, which can cause severe dizziness. She requested bail on medical grounds, according to news reports. Previous requests for bail were denied.
In a televised statement on state-run China Central Television on May 8, 2014, Gao Yu expressed "deep remorse." But in October, her lawyer, Mo Shaoping, said she had told him she was forced to give the confession. According to a report by the U.S. government-funded broadcaster Voice of America, Mo said, "She thinks she did not illegally provide state secrets to [someone] overseas. When we asked why she admitted to this before, she explained that the public security authority threatened her with her son, saying that if she didn't confess, her son will be involved… But now she [has] completely overturned her original statement, not just to lawyers but… in front of prosecutors."
Chinese authorities claimed that in August 2013 Gao sent a copy of a confidential document to an overseas website. Official state media did not say which document Gao was accused of leaking, but her lawyer at the time, Teng Biao, and others have speculated that it is Document 9, an internal Party communique that outlines seven political "perils," including freedom of the press, civil society, and universal values. The overseas Chinese-language magazine Mingjing published Document 9 in full as an exclusive in September 2013. The magazine's editors denied reports that they had obtained the document from Gao.
On November 26, 2015 the Higher People's Court said it had reduced Gao's sentence to five years because she confessed, according to China's state-run press agency Xinhua. In a separate legal process, an intermediate court ordered Gao's conditional release due to "serious illness," Xinhua reported.
Gao's lawyer Mo Shaoping told Radio Free Asia that while her release was welcome, the defense team had argued in court for Gao to be released unconditionally.
Gao previously spent more than seven years in prison. She was given a six-year prison sentence in 1993 for "leaking state secrets" and served a 15-month sentence after the 1989 Tiananmen pro-democracy movement in Beijing.
After her release, Gao wrote articles for Chinese media in Hong Kong and overseas Chinese media about politics, economy, and social trends in China. She has been honored with international awards, including the Guillermo Cano World Press Freedom Prize, presented to her in 1997 by the United Nations Educational, Scientific and Cultural Organization (UNESCO).
The Beijing police has told Gao's brother that he could be punished if he speaks publicly about Gao's case. Gao's lawyers have also been repeatedly warned by the police not to reveal the details of their meetings with Gao, according to Radio Free Asia.
Gao Yu is an honorary member ICPC and an honorary member of Czech PEN.
Photo credit Gao Yu: AP/Jacques Brinon