New York, July 28, 2023—Haitian law enforcement must thoroughly investigate the July 23 arson attack on independent local station Radio Antarctique and ensure that journalists can work without fear of reprisal, the Committee to Protect Journalists said Friday.
Around 6 a.m. on Sunday, July 23, about 50 heavily armed men with assault-style rifles attacked the town of Liancourt in Haiti's Artibonite region, burning down dozens of houses and the Radio Antarctique studio, according to videos reviewed by CPJ and the station's director and founder Roderson Elias, who spoke with CPJ in a phone interview.
During the three-hour attack on the town, at least four residents were killed, at least 10 were injured, and at least 10 abducted, according to a July 26 post on Elias' Facebook page. It was one of the largest assaults by gang members amid the political chaos and spiraling violence against civilians since the assassination of President Jovenel Moise in July 2021.
According to news reports, the attack is believed to have been retaliation for a civilian killing a member of the Baz Gran Grif gang. Following the attack, the head of the Baz Gran Grif gang, Élan Luckson, said that Elias himself was "responsible," in a voice message distributed by his followers, which CPJ reviewed. The gang leader accused Elias of turning local residents against the gang and giving away the group's location.
"The apparently targeted attack on Haitian broadcaster Radio Antarctique is deeply troubling, and those responsible must be held accountable. Journalists should not face violent retaliation simply for doing their jobs," said Cristina Zahar, CPJ's Latin America and the Caribbean program coordinator, in São Paulo. "The situation in Haiti remains untenable. Local authorities must restore order so that all citizens, including journalists, can live without fear from armed gangs."
Elias, who wrote about the attack on social media while it was ongoing, told CPJ that gang members deliberately targeted Radio Antarctique, destroying its studio, broadcast equipment, and antenna.
"They smashed everything and then set fire to it. It was reduced to ashes," said Elias, who founded Radio Antarctique a year ago and broadcasts a mix of sports, music, and local news, including on gang activity in the area.
"We just had our first anniversary. Now the whole investment is gone," he added, calculating the losses at $20,000.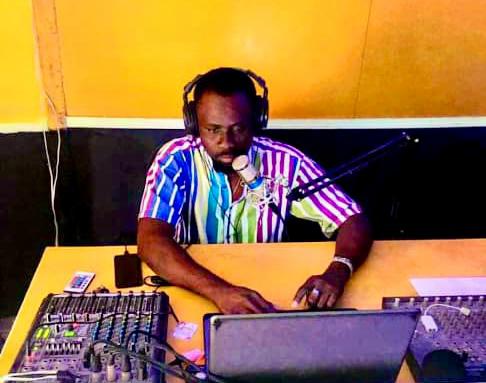 The station's 15-person staff was unharmed in the attack. Elias' home, located next to the station, was also burned and his car badly damaged, he said. Elias told CPJ that he had been threatened by Baz Gran Grif members in February and forced to leave town before returning when he felt it was safe again.
"The toll of atrocities by Élan Luckson's men is truly sad. The main private businesses have been completely looted. The premises of the Liancourt sub-commissariat and those of Radio Antarctique are completely burnt down, as well as several family homes," the deputy head of the Saint-Marc district, Walter Montas, told Le Nouvelliste, Haiti's largest newspaper.
"The police were nowhere to be seen. They never responded. We are on our own, helpless against the gangs," Elias told CPJ from an undisclosed location, after fleeing the town during the attack.
He said he would like to leave the country for a while, but said getting a visa was difficult for Haitians, adding, "one day I would like to return, but right now we can't count on our local authorities to protect us."
A regional government representative, Venson François, confirmed the attack to Le Nouvelliste and lamented "the complexity of the law enforcement response to such repeated tragedies."
The absence of Haitian law enforcement has become typical of the country's state of insecurity over the last two years, according to news reports, prompting the United Nations and human rights groups to call for foreign intervention to protect civilians caught up in the violence.
In a report, the National Human Rights Defense Network nongovernmental organization expressed concern over the inaction of state authorities, citing an upsurge in acts of violence, with at least 75 people killed and 40 kidnapped between May 1 and July 12.
When asked if he was aware of the alleged police absence in Liancourt, national police spokesperson Gary Desrosiers told CPJ via messaging app that he was "aware of the situation" but did not elaborate further.