A civil defamation lawsuit filed in a U.S. court by former Colombian President Álvaro Uribe Vélez against journalist Daniel Coronell is the latest broadside in a long and bitter dispute pitting one of Colombia's most powerful politicians against an investigative reporter.
Since the early 2000s Coronell has exposed corruption, conflicts of interest and human rights abuses by officials who served in Uribe's government or by his political allies and relatives. Much of this reporting has been published in his popular column in the Colombian newsweekly Semana.
Coronell is widely considered one of Colombia's most influential journalists and has received seven Simón Bolívar national journalism awards, Colombia's version of the Pulitzers. However, he has paid a heavy price for his exposés.
Coronell told CPJ that he and his family were forced to flee Colombia for the U.S. in 2005 during Uribe's first presidential term, after the journalist received death threats from a close political ally of Uribe. Colombian authorities confirmed that Coronell was one of the targets of a massive illegal spying operation by Uribe's government, that started around 2004. Uribe constantly insults Coronell on Twitter and has now taken the fight overseas.
In the civil suit filed at Florida's Miami-Dade Circuit Court on March 30, Uribe accuses Coronell of juxtaposing facts to falsely suggest that the former president had engaged in witness tampering, obstruction of justice, and other illegal activities. Coronell told CPJ that he stands by his reporting.
"This is a systematic campaign to silence me," Coronell, a dual U.S.-Colombian citizen, said in a telephone interview from Miami, where he is president of news for Univision. Uribe, he added "is trying to shut me up and ruin my reputation."
Now a senator, Uribe did not respond to emails from CPJ requesting comment.
Pedro Vaca, director of the Bogotá-based Foundation for Press Freedom (FLIP), told CPJ that he is not aware of any other case in which a Colombian politician has sued a journalist for defamation in a foreign court. But, he said, it shows the lengths that Uribe is willing to go to harass journalists.
"This has a chilling effect because when Uribe sues Daniel Coronell he is also sending a message to other journalists and news organizations as to just how far their criticism will be tolerated," Vaca said.
During his two terms as president from 2002-10, Uribe was popular for leading a military campaign that weakened Marxist rebels and improved security in war-torn Colombia. Banned by the constitution from seeking a third term, Uribe founded a conservative Democratic Center party and was elected to the senate in 2014 and re-elected in 2018, receiving more votes than any other legislative candidate.
Uribe remains so influential that his opposition to a 2016 peace treaty negotiated by then-President Juan Manuel Santos to end a half-century-old guerrilla war helped convince voters to reject the accord in a plebiscite. [Congress later ratified a modified version.] Last year, Uribe's endorsement helped propel Iván Duque, a little known first-term senator, to the presidency.
For his part, Coronell often examines the abuse of power by politicians.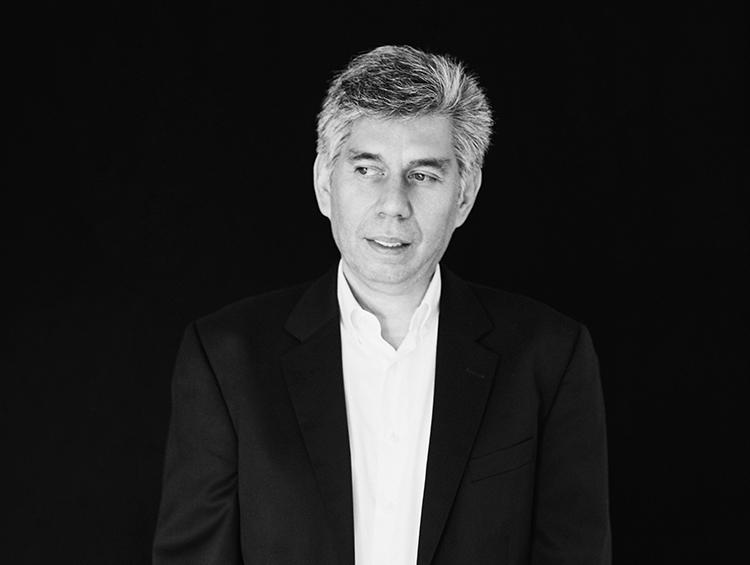 According to the Colombian news site La Silla Vacía: "Coronell has exposed some of the biggest scandals in recent years. His strength is in uncovering the secrets of the executive branch."
In another profile, in the Colombian magazine Soho last year, Coronell was quoted as saying, "There's not an SOB who's been born that I'm afraid of."
His career as a TV journalist took off in the late 1980s when he revealed that an Israeli mercenary was training paramilitary death squads. He reported on how government bungling allowed drug lord Pablo Escobar to escape from prison in 1992, and on links between Colombian President Ernesto Samper and powerful figures in the cocaine underworld.
"I have been critical of all Colombian presidents and they have all been able to deal with it because they understood it was my job," Coronell told CPJ. "The exception is Uribe."
Shortly before Uribe was first elected president in 2002, Coronell uncovered evidence suggesting that a helicopter used by Uribe's father had landed at a cocaine laboratory run by Escobar. Uribe denied the allegation. Later, he exposed a vote-buying scheme in Congress that opened the door to a constitutional amendment that allowed Uribe to run for re-election in 2006. Two government ministers and Uribe's former chief of staff have since been convicted of bribery. He divulged human rights abuses by Uribe's military leaders; alleged ties to paramilitary groups by the then-president's brother, who is still fighting a legal case over the claim; and allegations of sweetheart business deals by his two sons, which the Uribe family denies.
Coronell told CPJ that he's got nothing personal against Uribe, but that as long as the former president remains a powerful political figure he will continue to investigate his actions.
By contrast, Nelson Fredy Padilla, Sunday editor of the Bogotá newspaper El Espectador, told CPJ that due to budget cuts, most Colombian news outlets have cut back on investigative journalism.
"I feel very alone in this job," Coronell said. He said that rather than following up on his revelations about Uribe, the Colombian news media often focus on the spat between the two men.
Vaca, the FLIP director, said that besides the lawsuit, Uribe often uses interviews and social media to slam journalists, while encouraging his nearly five million followers on Twitter to do the same. Vaca said that the often fierce reaction from Uribe and his supporters could dissuade journalists from criticizing the former president
"Uribe is the champion at stigmatizing journalists," Vaca said.
FLIP has documented how on Twitter, Uribe has called Coronell "wretched," "a money launderer," and a "journalist for the mafia," and regularly posts unflattering articles about him. Last year, the Colombian Supreme Court ordered Uribe to retract a comment he had posted on Twitter in which he described Coronell as having a "mafia attitude."
Through it all Coronell keeps hammering away. Rather than opining on the news of the day, he files deeply reported investigations that sometimes require two or three columns to reach their conclusion. Though he lives abroad, Coronell told CPJ that he often collaborates with the Bogotá-based investigative journalist Ignacio Gómez.
Coronell "is a journalist with complete integrity which is hard to find in this country," Gómez told CPJ.
One advantage to living in Miami rather than Colombia is that Coronell and his family feel safer. But now, he says, "this judicial harassment from Uribe is bringing a Colombia problem to the U.S."
[Reporting from Bogotá]