Venezuela's press freedom crisis heats up
CPJ's Central and South America program and Emergencies Response Team have been in overdrive amid an intensifying press crackdown in Venezuela, which reached a new level when the Maduro government briefly detained Univision reporter and anchor Jorge Ramos and his crew on February 26.
Univision executives in Miami immediately called CPJ when its news crew was detained during an interview at the presidential palace with Nicolás Maduro. Ramos said that Maduro became angry and stopped the interview when Ramos asked questions he didn't like and showed him a video of hungry young men eating out of a garbage truck. The crew was detained for two hours and interrogated and had their equipment seized. They were expelled from the country the next day.
CPJ put out a series of statements on social media, mobilized our networks, and published a news alert and two videos. Emergencies Director María Salazar-Ferro, Program Director Carlos Martínez de la Serna, and Central and South America Program Coordinator Natalie Southwick did multiple media appearances calling attention to the abuse and demanding the return of Univision's equipment.
"Our network of contacts on the ground has enabled us to mobilize and respond quickly to the numerous threats and challenges facing journalists covering the political crisis in Venezuela," Southwick said. "The fact that Nicolás Maduro believed it was acceptable to detain Jorge Ramos and the Univision team and confiscate their materials in the middle of an interview in the presidential palace shows just how precarious conditions are for journalists in Venezuela right now."
CPJ is also investigating a Univision report that its journalist Pedro Ultreras was held by members of an armed pro-government militia at gunpoint. And we are looking into a report from Telemundo that its correspondent in Caracas, Daniel Garrido, was kidnapped, interrogated, and robbed by unidentified armed men, then released a few hours later.
Amid rapid developments, the Emergencies Response Team continues to update its January safety advisory for journalists working in Venezuela. CPJ's Salazar-Ferro is currently in Colombia to meet with journalists and international organizations, to assess the safety needs of journalists covering the Venezuela crisis, and identify ways to improve our emergency response.
"Journalists covering the Venezuelan crisis, particularly local journalists, face daily threats and attacks when covering one of the most important stories in Latin America today. They have their phones and equipment routinely confiscated and erased, they are randomly detained, and often physically attacked," Salazar-Ferro said. "They are in dire need of basic safety information and support, and we are traveling to deliver it to them face to face and find ways to better support them."
Salazar-Ferro will also travel to the border with Venezuela to meet with more than a dozen journalists who have been stranded in Colombia by border closures on both sides. She will assess their current needs and provide safety resources. The border became a particular flashpoint in February when the Maduro government blocked humanitarian aid. Several journalists covering the story were detained for reporting in "security zones," and one journalist was injured by pellets.
---
CPJ holds presser outside White House demanding report on Khashoggi's murder
The Committee to Protect Journalists and allies in the #JusticeForJamal campaign rallied in front of the White House on February 7 to demand that the Trump administration share its findings regarding the murder of Washington Post journalist Jamal Khashoggi, as required by the Global Magnitsky Act.
The gathering and press conference was held one day before the February 8 deadline for the administration to deliver a report to the Senate on the murder–but refused to do so.
"The White House must take its obligation to inform seriously and hold Saudi Arabia accountable," said Courtney Radsch, advocacy director at CPJ, at the press conference. "We demand the Trump administration pursue true justice for Jamal."
The press conference was designed to put the deadline in the news and put public pressure on Congress and the administration. Several outlets, including CNN's "Reliable Sources," were at the event, and a dozen filed reports. "Saudi" trended on Twitter that day, building on the buzz generated on February 2–the eve of the Super Bowl–when a plane flew over Atlanta pulling a banner reading #JusticeForJamal. However, as expected, the administration, which has indicated no intent to hold the Saudi government to account, failed to deliver the report as required.
On October 10, the leadership of the Senate Foreign Relations Committee of the 115th session of Congress–then-Sen. Bob Corker (R-TN) and Sen. Bob Menendez (D-NJ)–sent a letter to President Trump triggering the Global Magnitsky Act, which required a report within 120 days detailing responsibility for Khashoggi's death, and whether the administration will impose sanctions on those responsible. The committee leadership, after CPJ's urging, on November 20 sent a second letter to the administration asking that the investigation specifically address the involvement of Crown Prince Mohammed bin Salman. The CIA has concluded the Crown Prince likely ordered the assassination, and the Senate has approved a resolution holding him responsible.
"Although CPJ was deeply disappointed that President Trump chose not to respond with the additional information and designation required under law, we continue to press for meaningful actions to hold all those responsible for Khashoggi's murder accountable," Radsch said. "There are strong indications that the U.S. government had information about threats to Khashoggi prior to his murder, and we continue to call for the release of all related intelligence files given the international importance of this case and its implications for press freedom."
On February 11, Radsch participated in a panel discussion about the use of sanctions under the Magnitsky Act to protect journalists. Held at the National Press Club, the event included Rep. Tom Malinowski (D-NJ) and was broadcast on C-SPAN.
---
Inside CPJ's rapid response to the arrest of Maria Ressa
It was a rude awakening. At around 5 a.m. on February 13, Washington-based Asia Program Coordinator Steven Butler opened his email to find this message from a journalist at the news website Rappler: "ALERT: Police here to arrest Maria Ressa."
Officers from the Philippine National Bureau of Investigation had entered the Manila headquarters of Rappler at about 5 p.m. local time and arrested Ressa, its intrepid founder and executive editor and CPJ's 2018 Gwen Ifill Press Freedom Award winner.
And Rappler staff had livestreamed it all.
The move marked an escalation of the Philippine government's legal harassment of Rappler and Ressa. The late-day arrest, and the refusal of the judge on duty to accept bail, ensured Ressa would spend the night in jail on a charge of cyber libel tied to a 2012 Rappler story about alleged corruption of a businessman and a judge.
"It was surprising they forced her to stay in jail," Butler said. Ressa and Rappler face multiple lawsuits, and she has always appeared in court when required. "This seemed to be turning the screws a bit."
CPJ swung into action. The Asia program drafted an alert calling for Ressa's release and for all charges to be dropped that was live by 7:49 am Eastern time. Butler wrote an op-ed for CNN, where Ressa previously worked as a reporter, explaining the implications of Ressa's arrest for press freedom. CPJ's board passed a resolution in support of Ressa, and Executive Director Joel Simon, Butler, and others took press calls. CPJ's rapid response and teamwork helped ensure a bright media spotlight–and made for the organization's biggest media day so far in 2019, with 828 stories about Ressa citing CPJ.
At around 7:30 p.m., Butler got word that Ressa had been released. In more good news, she had spent the night in a conference room, not a cell.
"We made it clear there's really deep international support for her case," Butler said, and "the response of the government appears to be pretty defensive."
Of course, this story isn't over. Ressa and Rappler are still fighting an array of time-consuming, distracting, and potentially bankrupting lawsuits. "I think it's a sophisticated form of harassment. I think the government will drag this out as long as they can," and try to put Rappler out of business, Butler says. In response, CPJ and First Look Media are raising money to provide legal support for journalists, starting with Ressa and Rappler.
CPJ will also send Butler to Manila this spring in a CPJ delegation that may include press freedom advocates from the region. "The fact that we're there speaking out, it's very encouraging to Maria and Rappler and all the journalists in the Philippines," Butler said. "We're an international fraternity" of journalists standing up for press freedom. "It's appreciated."
---
Let's secure justice for James Foley and Steven Sotloff
CPJ Executive Director Joel Simon in his latest column in Columbia Journalism Review urges the U.S. government to seize what may be a fleeting opportunity to achieve justice in the notorious 2014 murders of James Foley and Steven Sotloff at the hands of Islamic State militants in Syria.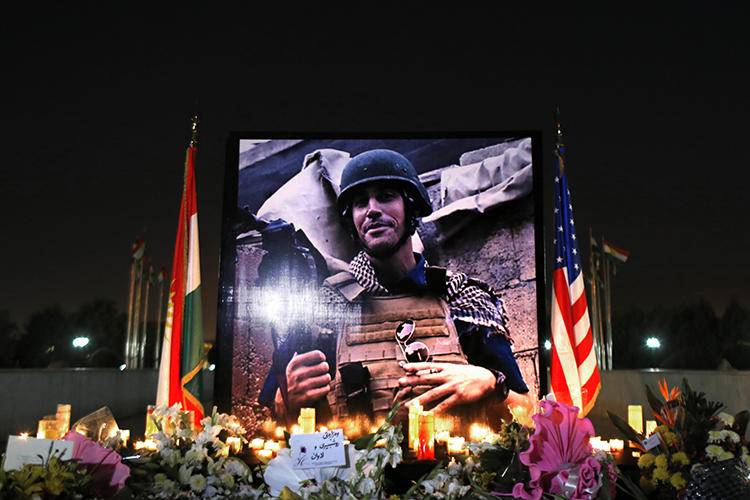 Two of the four men alleged to have carried out these brutal crimes, Alexanda Kotey and El Shafee Elsheikh, were captured by U.S.-backed Kurdish forces last year and are being held in northern Syria. The families of the victims–including Diane Foley, the mother of James Foley–have called for them to be put on trial the U.S. However, the U.K. has so far resisted providing sensitive intelligence intercepts that are vital evidence of their involvement in the murders because they could face the death penalty, which the U.K. opposes.
Incoming U.S. Attorney General William Barr should take the death penalty off the table, Simon argues. The families of both journalists oppose a death sentence, believing it would become a rallying cry for militants and a fulfillment of their wish to become martyrs.
Rather, a fair and open civilian trial "is the best way to achieve justice," Simon said in a new CPJ mini-documentary. "It's the best way to highlight a commitment to democratic principles and fairness and the rule of law." And justice is the most powerful deterrent of future kidnappings we have.
---
Lester Holt, Matt Murray, Norman Pearlstine join CPJ board of directors
Veteran journalists Lester Holt, Matt Murray, and Norman Pearlstine were elected to CPJ's board of directors on February 13 at the organization's annual board meeting in New York.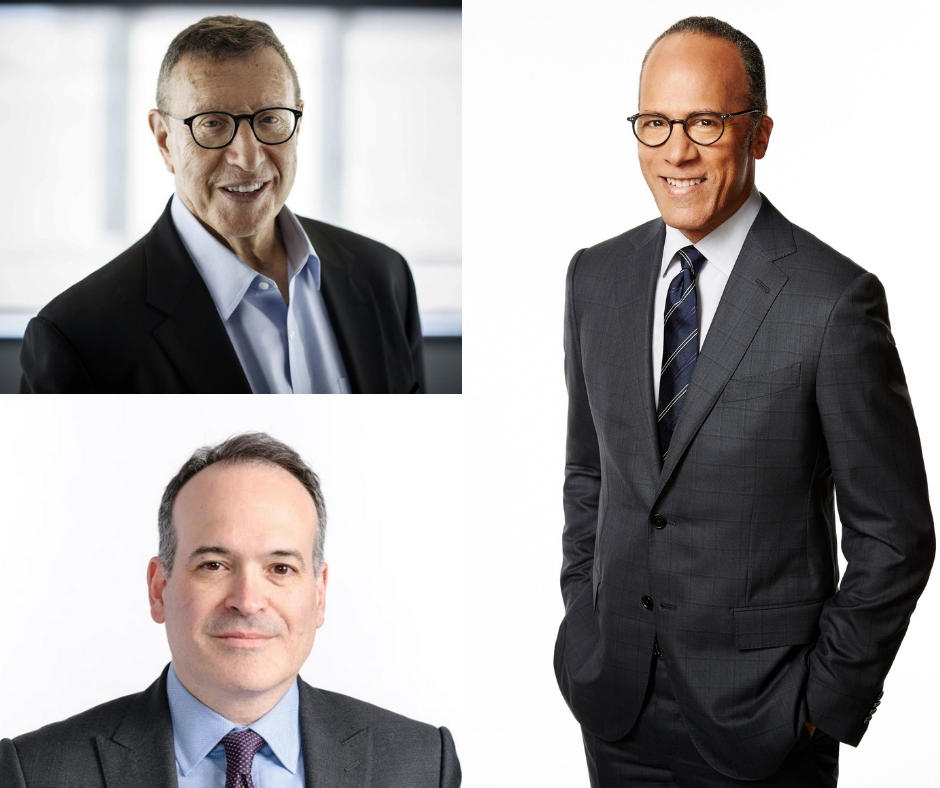 Holt, anchor at "NBC Nightly News with Lester Holt" and "Dateline NBC"; Murray, editor in chief of The Wall Street Journal and Dow Jones Newswires; and Pearlstine, the executive editor of The Los Angeles Times, join the board at a challenging time for global press freedom. For the third year in a row, CPJ documented over 250 journalists in prison, while the number of journalists murdered in direct reprisal for their work nearly doubled in 2018.
"Lester, Norm, and Matt are powerful newsroom leaders," said Kathleen Carroll, chair of the board, in a statement. "They know firsthand how treacherous newsgathering has become around the globe. Their voices will be invaluable in CPJ's ceaseless efforts to protect journalists from the despots, autocrats, thugs, and criminals who menace them."
"Our profession is under attack every day, from network news broadcasts to local community papers in every corner of the world," said Holt, an award-winning broadcast journalist of four decades. "And that's why the job of journalists–to shine light in dark places and hold the powerful accountable–has never been more important. I'm proud to join CPJ's fight to ensure my colleagues across the globe can continue to report, to question, to seek answers and to inform. It's our mission."
Holt and Murray were among the journalists who joined CPJ to ring in 2019 in Times Square at the New Year's Eve ball-drop, which was dedicated to press freedom and named CPJ its official charity. Murray, who joined Dow Jones & Co. in 1994 as a reporter, rose through the ranks of the Journal, and served as executive editor, deputy editor in chief, and national editor.
Pearlstine held leadership roles at TIME Inc. and The Wall Street Journal before taking the helm of The Los Angeles Times last year. His election marks a return to the CPJ board, on which he sat from 2004 to 2014, after most recently serving as a senior advisor.
---
Samantha Bee's NWHCD roast to benefit CPJ
Comedian Samantha Bee will host her second "Not the White House Correspondents' Dinner" on Saturday, April 27. Like the first event in 2017, Bee will donate the proceeds to CPJ. Her show, "Full Frontal," told Deadline that CPJ "did not ask for Bee's help in 2017 and probably didn't ask for it this time either."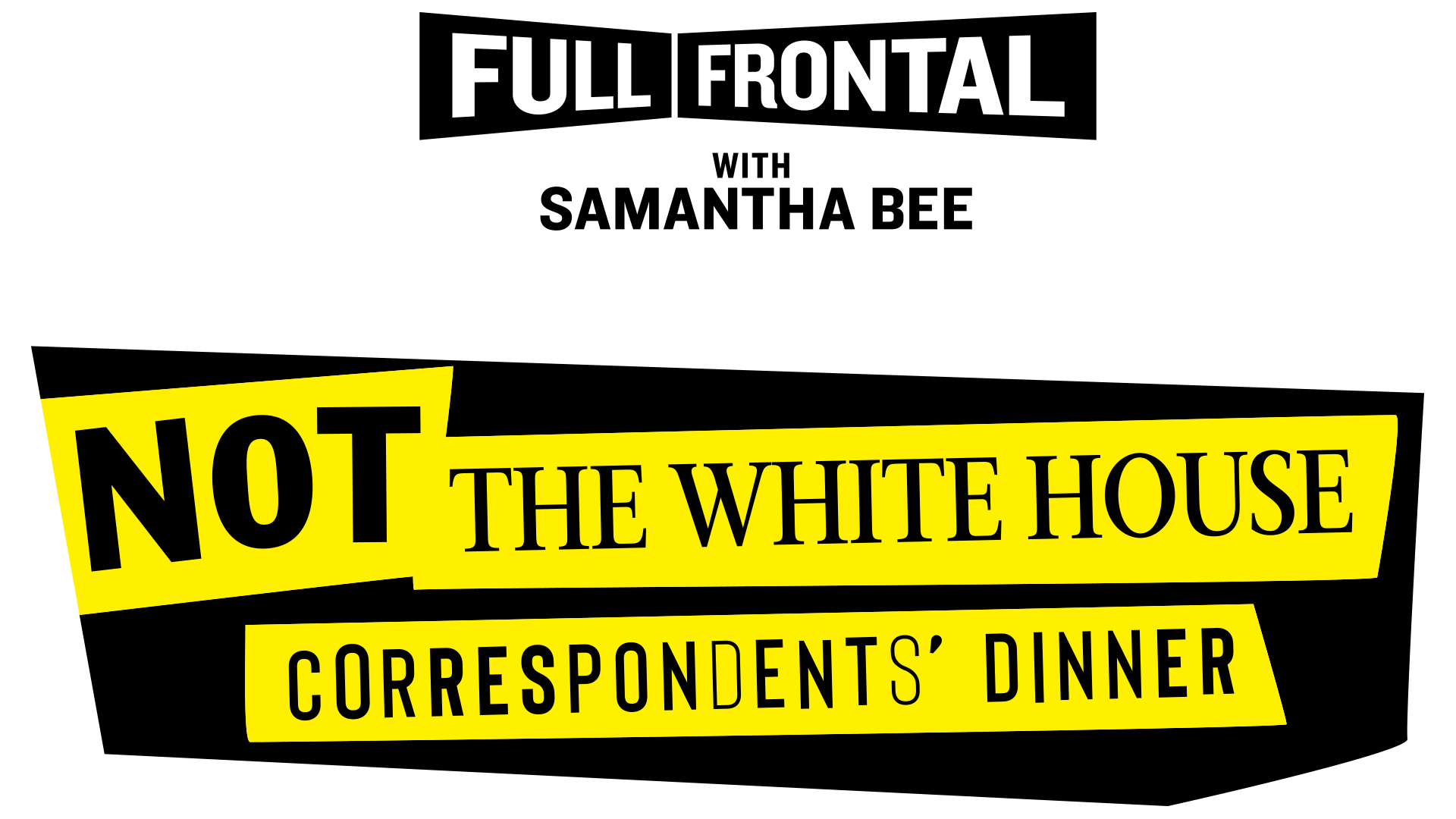 Your CPJ conversation starter
Looking for a new way to support CPJ? Tell your friends, family, and colleagues about our global mission to defend press freedom–and encourage them to become donors too. Share this short video explaining what we do via social media or email, or show it at your own fundraising event.
---
CPJ in the news
"Why Maria Ressa's arrest should unnerve everyone," CNN
"Journalist And Duterte Critic Maria Ressa Posts Bail After Arrest In Philippines," NPR
"Journalists, Lawyers, and Activists Working on the Border Face Coordinated Harassment from U.S. and Mexican Authorities," The Intercept
"Episode 009: News Women Under Threat: Staying Safe on the Job," "Women on Deadline" podcast
"Saudi Arabia's Threadbare Cover-Up of Khashoggi's Killing Unravels Further," The New York Times
"An Investigative Reporter Who Exposed Corruption In Soccer Was Shot Dead In The Street," BuzzFeed News
"An In-Depth Look at Nicaragua's Media Crackdown," MediaFile
"Warnings to Journalists Blur Twitter's Transparency in Pakistan," Coda
"Comité para la Protección de Periodistas le exige a Maduro devolver el material confiscado a Jorge Ramos," Univision