Two months have passed since Javier Valdez Cárdenas, the Mexican investigative reporter and recipient of CPJ's International Press Freedom Award, was murdered. The grief over his killing in Culiacán, the capital of Sinaloa state, has left many looking for answers as to why the investigation into his murder appears to have yielded few results so far.
More than 150 people gathered in Mexico City's Casa Lamm Cultural Center on July 15 for an event organized by CPJ and Reporters Without Borders to celebrate the life and work of Valdez, who was the co-founder of the investigative magazine Ríodoce and a correspondent for the Mexico City-based newspaper La Jornada.
"Javier made extraordinary efforts to tell the country about the tragedy Mexico is going through with the scourge of drug trafficking," Carlos Lauría, CPJ's senior program coordinator for the Americas, said in his welcoming address. "[Valdez] gave a face to many of the victims and sought to tell through all media the histories of the lives of the women, children, and persons affected."
Lauría and Valdez became close friends after CPJ awarded the Sinaloan journalist its International Press Freedom Award in 2011. A video of Valdez's acceptance speech in New York–for which he received a standing ovation–was shown at the memorial.
View Valdez's IPFA acceptance speech
In it, Valdez had said, "I dedicate this award to the brave journalists, and to the children and youths who are living a slow death … I have preferred to give a face and a name to the victims, to create a portrait of this sad and desolate panorama, these leaps and bounds and short cuts towards the apocalypse, instead of counting deaths and reducing them to numbers."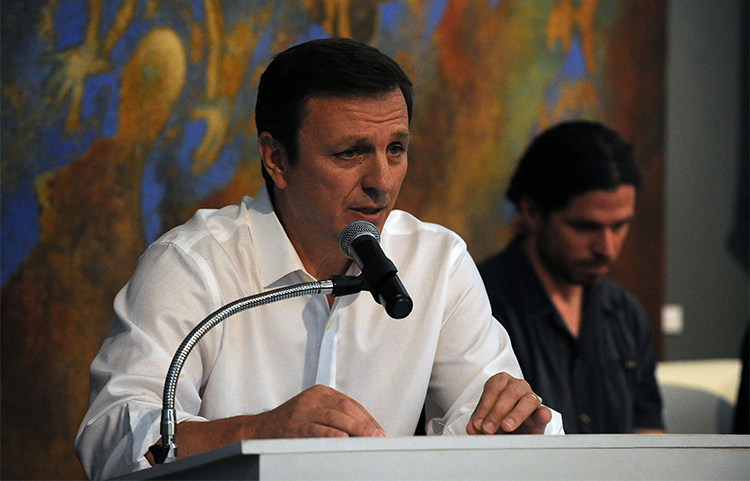 Following the video and a speech by RSF's Mexico representative Balbina Flores, Valdez's widow Griselda Triana fought back tears as she deplored the apparent lack of progress in the murder investigation. "If all that is left to is demand justice, we must cry for it," Triana, who was accompanied to the event by her children, said. "Justice for every journalist who has been murdered in this country."
A panel of speakers also shared memories and read extracts from Valdez's columns and books. Among them were the investigative reporters Marcela Turati, Alejandro Almazán, John Gibler and Anabel Hernández. Tracy Wilkinson, a former Mexico correspondent for the Los Angeles Times and widow of CPJ's former Mexico representative Mike O'Connor, also attended. Wilkinson, who currently covers foreign affairs for the newspaper's Washington, D.C. bureau, has reported on wars in three continents.
The speakers emphasized the scope of Valdez's empathy and drive to tell the stories of the victims of Mexico's drug war. In what was perhaps the most powerful and emotional moment of the event, one of those victims–Maria Herrera–told of her relationship with Valdez and how he sought to tell the story of her loss and grief after four of her children were abducted.
"To me, like to many, Javier's death is an enormous loss," Herrera said. "But he is still alive, and he will continue to be alive through his work."
[Reporting from Mexico City]