New York, June 7, 2013–Two French journalists covering the Syrian conflict have been reported missing by their employer, according to news reports. The news comes amid reports that two other international journalists missing in Syria since April are alive.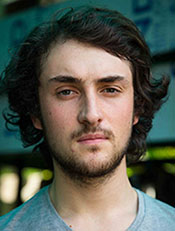 The French radio station Europe1 said today that its reporter, Didier François, and photographer, Edouard Elias, had not been heard from in more than 24 hours. The station reported that it had last heard from them on Thursday at around 11 a.m. when the two were headed to Aleppo from the Turkish-Syrian border. The journalists had entered Syria on Wednesday evening.
The office of French President Francois Hollande said the journalists were intercepted at a checkpoint, according to France24. A spokesman for the foreign ministry, Philippe Lalliot, said the reporters could have been kidnapped because they were in a dangerous area of the country, France24 said. The officials did not offer further details.
Europe1 said it is in constant contact with the French authorities. At a press conference in Tokyo today, Hollande said, "I demand the immediate release of these journalists." He added, "Their lives are at risk, so I cannot say anything more."
"The disappearance of Didier François and Edouard Elias again underlines the tremendous risks faced by journalists covering the civil war in Syria," said CPJ Deputy Director Robert Mahoney. "We call on all sides in Syria to uphold their obligations under international law to treat journalists as civilians and allow then to work freely. Our colleagues must be released immediately."
The Italian daily newspaper La Stampa reported that its journalist, Domenico Quirico, who had not been heard from since April 9, had called his wife. The Italian Ministry of Foreign Affairs confirmed the call.
The director of the newspaper said, "We hope to embrace him again soon," but did not provide any additional details. Last week, Quirico's daughters released a video asking for any information about their father.
The Belgian newspaper Le Soir reported that the freelance writer, Pierre Piccinin, who is also missing in Syria, had called his parents for the first time since his disappearance. The paper said Piccinin was with Quirico.
Quirico and Piccinin were reported missing near Al-Qusayr, just as regime forces backed by Hezbollah launched a major offensive to capture the area. The strategic town of Al-Qusayr was finally taken by the government two days ago after weeks of gruesome fighting.
At least 21 local and international journalists were abducted in 2012 by various sides of the conflict, including government or pro-government militias; rebel or rebel-affiliated groups; and non-Syrian Islamic extremist groups, according to CPJ research. Most have been released, but several remain missing.
For more data and analysis on Syria, see CPJ's Syria page.