New York, September 16, 2011–Authorities in Ethiopia arrested two independent journalists this week on accusations of involvement in a terrorism plot, bringing the total number of journalists imprisoned since June under the country's far-reaching antiterrorism legislation to six, CPJ research shows.
On September 9, Ethiopian security forces picked up journalist Sileshi Hagos at his home, local journalists told CPJ. A contributor to the Addis Ababa-based radio station 96.3 FM, Hagos was the former managing director of the now-defunct political monthly magazine Change, which used to cover the banned political group Ginbot 7 before it was designated a terrorist organization. He is also the fiancé of journalist Reeyot Alemu, who has been imprisoned under terrorism charges since July, according to CPJ research. Authorities interrogated Hagos and confiscated his laptop shortly after they arrested Alemu, local journalists said.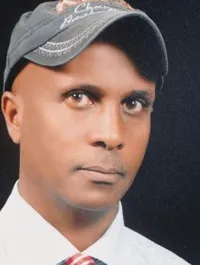 On Wednesday afternoon, security forces also picked up journalist and dissident blogger Eskinder Nega, local journalists told CPJ, adding that they suspected some of Nega's latest writings, including a column criticizing the government's arrest of the famed Ethiopian actor Debebe Eshetu on terrorism charges, triggered his arrest.
"In the past four months, authorities have used sweeping terrorism laws to detain six independent journalists in an attempt to wipe out the few critical voices left in the country," said CPJ East Africa Consultant Tom Rhodes. "If the authorities have credible evidence against any of these journalists, let them present it publicly. Otherwise, they must release them."
Shortly after Hagos and Nega were arrested, the ruling Ethiopian People's Revolutionary Democratic Front-controlled state television portrayed them as "spies for foreign forces" and accused them of harboring links with Ginbot 7. In an interview with Agence France-Presse, government spokesman Shimelis Kemal accused the journalists, and the activists detained with them, of plotting "a series of terrorist acts that would likely wreak havoc."
Hagos and Nega were presented in court on Thursday and remanded into police custody until October 12 to allow the police to carry out their investigations, local journalists told CPJ. Police specifically forbade visitors in the courtroom when Nega was in court, local journalists told CPJ.
Nega and his wife, Fasil, were imprisoned for 17 months on antistate charges for their critical coverage of the brutal government repression of peaceful protests following the disputed 2005 elections, according to CPJ research. Both were eventually acquitted and released in April 2007, but authorities have since blocked them from restarting new newspapers.