News from the Committee to Protect Journalists, September 2011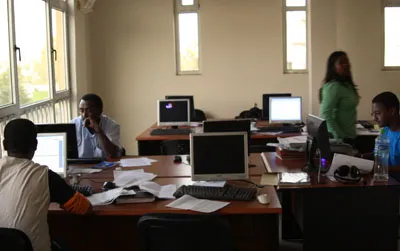 Journalist ID'd in WikiLeaks cable, flees Ethiopia
U.S. diplomatic cables disclosed last month by WikiLeaks cited Ethiopian journalist Argaw Ashine by name and referred to his unnamed government source, forcing Ashine to flee the country after police interrogated him over the source's identity. It is the first instance CPJ has confirmed in which a citation in one of the cables has caused direct repercussions for a journalist.
After learning about Ashine's forced exile, CPJ's Africa and Journalist Assistance programs collaborated to assist him. Once at a safe location, Ashine worked with CPJ to tell the world about his abrupt exile. The story generated international attention, along with a critical reply from WikiLeaks. CPJ has defended WikiLeaks in the past when it faced potential prosecution under espionage laws, but we have overriding interest in protecting the safety of journalists. CPJ is now reviewing the more than 200,000 cables recently disclosed by WikiLeaks–most of which were unredacted–to determine whether any other journalists are cited.
Ethiopia's use of terrorism charges to silence the press has long been a focus of CPJ. The country, which has one of the highest exile rates for journalists, was also cited in CPJ Executive Director Joel Simon's recent opinion article for CNN.com regarding the impact of the 9/11 attacks on press freedom in both the United States and worldwide.
A victory for press freedom in South Africa
In South Africa, National Assembly members withdrew the controversial Protection of Information Bill from consideration pending further consultation with public interest groups over its contentious clauses. This happened only a day before the assembly members were scheduled to start their final consideration of the bill. CPJ has been part of a coalition of South African and international organizations advocating for the withdrawal of the bill. CPJ, which has covered the developments closely on the CPJ Blog, initially expressed its concern in an August 2010 letter to President Jacob Zuma, arguing that the legislative proposal was reminiscent of apartheid-era regulations.
Ecuadoran press struggle
Aggressive legal harassment and intimidation of the news media, led by President Rafael Correa, is weakening free expression in Ecuador, a September 1 CPJ special report, launched in Quito, shows. The assault on free expression is being instituted through defamation complaints, smear campaigns, coerced pre-emption of news programming, and ballot measures that regulate media content and ownership. Authorities have also proposed the establishment of a regulatory council with broad powers to control the press and set penalties for violations. At the same time, the government has built one of the region's most extensive state media operations with more than 15 television, radio, and print outlets, along with a news agency that serves largely to amplify the administration's views.
CPJ sought a meeting with the Correa government to discuss the report's findings but did not receive a response. On September 23, CPJ's Americas Senior Program Coordinator Carlos Lauría addressed Correa during the president's public speech at Columbia University in New York. After Lauría confronted the president with a question on his anti-press crackdown, Correa's initial response was, "Sir, you are lying, and you are a liar." An audio clip of the exchange leaves no doubt as to the challenges for Ecuador's press.
Burma neglects press freedom
The Burmese government's internationally lauded reform rhetoric is contradicted by heavy censorship tactics that continue to make the country's media among the most restricted in the world, a new report by CPJ has found.
The report, based on CPJ interviews with journalists in Burma and those working for Burmese exile media, found that banned topics are still wide-ranging and that, to date, the new government has not acted to abolish or amend the highly arbitrary laws that restrict press freedom and punish deviation from official dictates. Since last year's elections, two journalists have been sentenced to prison terms of almost 20 years and more than a dozen publications have been suspended for their news reporting. CPJ's report includes recommendations to the Burmese government, the European Union, the United Nations, the United States, the Association of Southeast Asian Nations, and Norway.
Iran releases American hikers from prison
On September 21, the Iranian government released U.S. journalist Shane Bauer and his friend Josh Fattal on US$1 million bail. The two men served two years in Tehran's Evin Prison for crossing over into Iran from Iraq's Kurdistan region while hiking in 2009. By signing a letter to Iranian President Mahmoud Ahmadinejad, writing to Bauer and Fattal, and continuing to cover the case, CPJ has been part of a sustained effort by supporters, elected officials, and celebrities to secure their release.
CPJ welcomed the hikers' release but stressed that attention must be paid to the dozens of Iranian journalists languishing in jails across the country who face a lack of due process and abuse at the hands of prison guards.
Upcoming events
Exhibition: CPJ is supporting the Bronx Documentary Center's upcoming exhibition set to open on October 22 featuring work by the acclaimed photojournalist Tim Hetherington, who was killed in an explosion in Libya in April. For more information, contact the center at [email protected].
Discussion: On October 27, CPJ and the Americas Society will host a discussion based on the findings in "After the Black Spring: Cuba's New Repression," a CPJ special report assessing the state of free expression in Cuba. Details to come on our events section.
Save the date: CPJ will honor four courageous journalists with its 2011 International Press Freedom Awards and one individual with the Burton Benjamin Memorial Award at its annual awards dinner in New York on November 22. Click here to watch an overview video of last year's dinner.
Donate
CPJ's Distress Fund provides emergency grants to journalists facing persecution for their work. Support our work and make an online donation today.
Best of the CPJ Blog
Eritrea: Let's lift the shroud of 10 years of misery
State secrets claim withdrawn in UK hacking probe
Colombian journalists in Arauca pressured from all sides
A quiet victory for The Namibian
Mission Journal: South Sudan's struggle for a free press
A killing field: The targeting of journalists in Pakistan