News from the Committee to Protect Journalists, January 2011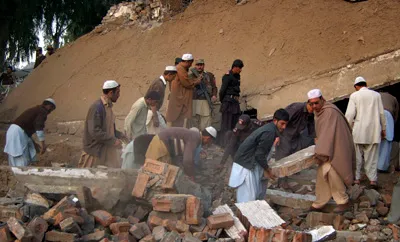 2011 begins with a bang
Barely a month into the new year, multiple crises have kept CPJ on emergency call. Crackdowns in Ivory Coast and Belarus, along with oppressive legislation in Hungary, Saudi Arabia and Vietnam, leave no doubt that those seeking to silence independent media are well energized.
2010: A deadly year in conflict zones and beyond
Pakistan, where suicide attacks are on the rise, was the world's deadliest country for the press in 2010. Eight Pakistani journalists were killed in connection to their work, constituting a significant portion of the worldwide death toll of 44, CPJ found.
Iraq with five killings, followed by Honduras, Mexico and Indonesia with three killings each, also ranked high for journalism-related fatalities, CPJ's analysis found. The worldwide toll reflects a notable drop from 2009, when a massacre in the Philippines drove the number of work-related deaths to a record 72. CPJ is investigating the deaths of another 31 journalists who died in unclear circumstances in 2010.
Belarus blazes into 2011
Raids, arrests, beatings, and a threat to take custody of a detained journalist's child are all part of the repressive measures Belarus is taking to rein in journalists as part of a broader crackdown following flawed presidential elections in December.
The KGB has detained several independent reporters and raided a number of newsrooms as part of a criminal probe into December 19 election protests in Minsk.
Hungary sets bad precedent at the EU
Just as Hungary was about to assume the EU's rotating presidency, its parliament hurriedly passed a restrictive media law that has provoked fierce international rebuke.
In a letter to Hungary's Prime Minister Victor Orban, CPJ called for the new law to be repealed. The Hungarian press legislation is seen as a major assault against the values enshrined in the Charter of Fundamental Rights of the European Union and the European Convention on Human Rights.
A focus on China
As Chinese President Hu Jintao prepared to meet with U.S. President Barack Obama, CPJ urged Obama to ensure that talks addressed China's persistent record of censorship and media repression. Pointing to the fate of 34 journalists imprisoned in China and overall restrictions on press freedom in the country, CPJ stressed that this issue should be a priority.
During Hu's visit, which began on January 19, the CPJ Blog highlighted Hu's public evasion of journalists' questions on press freedom and Chinese media's lack of coverage of his comments on human rights.
Major changes in Tunisia
In a matter of days, journalists in the North African nation went from having severe limits on their work to a state of emerging press freedom. This meant the liberation of imprisoned journalists with the ousting of a president who held the reins for 23 years. "Today, we can loudly proclaim that no journalist or blogger is imprisoned in the government's dungeons and that Zine El Abidine Ben Ali's censorship is no longer imposed on Tunisians," CPJ reported.
Bloggers Azyz Amamy and Slim Amamou, arrested on January 7, were released from Mornaguia Prison shortly after Ben Ali made his final speech to the nation. Nizar Ben Hasan, a correspondent for Radio Kalima, was also freed. His liberation was followed by that of Fahem Boukadous, a correspondent for the satellite television station Al-Hiwar al-Tunisi. Boukadous had been serving a four-year term on charges of "belonging to a criminal association" and spreading materials "likely to harm public order."
Days before the Tunisian government began to unravel, CPJ Internet Advocacy Coordinator Danny O'Brien described how authorities were spying on citizens and increasing online censorship. His piece elicited commentary from those resisting the government's efforts.
Elsewhere in the region, a Yemeni journalist covering Al Qaeda was sentenced to five years in prison. Saudia Arabia passed alarmingly restrictive online media regulations, leading CPJ to write a protest letter, and Israeli security imposed humiliating security searches on the press, which was condemned by CPJ.
Best of the CPJ Blog
Lasantha–journalist, activist, citizen–deserves justice
An appeal to help the family of a disappeared journalist
On earthquake's anniversary, Haiti's media recovering
The struggle continues for power, and media, in Ivory Coast
After the Black Spring: Cuban stories of prison and freedom