5. Recommendations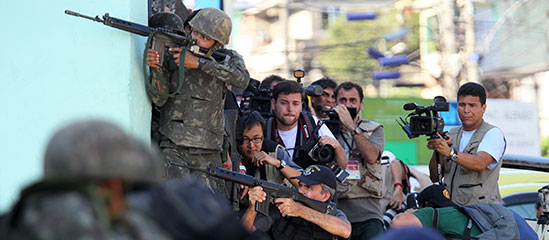 CPJ offers the following recommendations to the Brazilian authorities:
Expand the national protection program for human right defenders to explicitly include journalists under imminent threat.
Ensure that civil society organizations, particularly freedom of expression and press groups, are deeply involved in the development of the protection mechanism.
Enact legal reforms that would federalize crimes against free expression so that federal authorities will have broader jurisdiction to investigate and prosecute such crimes.
Ensure that all legislation conforms with international standards guaranteeing the right to freedom of expression.
Until legal reforms are adopted, ensure the implementation of Constitutional Amendment 45 granting the Attorney General's Office the power to transfer a case to federal jurisdiction when grave human rights violations are suspected.
Build on significant progress made by the justice system by conducting exhaustive and timely investigations and trials for crimes against journalists.
Develop procedures and training for law enforcement agencies to ensure that journalists can cover demonstrations in the weeks leading up to and during the FIFA World Cup without fear of attack or retribution.
Modify laws on privacy and defamation to ensure that they are not used as a way to censor reporting on sensitive issues, including online.
Amend the Marco Civil da Internet by repealing and prohibiting data retention requirements that are not necessary to network performance. Data preservation requests authorized by the judiciary further the same law enforcement interests while avoiding many of the privacy, free expression, and security concerns that data retention creates.
Avoid or narrowly circumscribe any notice-and-takedown laws in future legislation; modify the Marco Civil to remove liability of application providers and Internet service providers for the actions of their users.