New York, May 2, 2007–Three nations in sub-Saharan Africa are among the places worldwide where press freedom has deteriorated the most over the last five years, a new analysis by the Committee to Protect Journalists has found. Ethiopia, where the government launched a massive crackdown on the private press by shutting newspapers and jailing editors, leads CPJ's dishonor roll. The African nations of the Gambia and the Democratic Republic of Congo join Russia and Cuba among the world's worst "backsliders" on press freedom.
"Democracy's foothold in Africa is shallow when it comes to press freedom," said CPJ Executive Director Joel Simon. "These three African nations, as diverse as they are, have won praise at times for their transition to democracy–but they are actually moving in reverse on press issues. Journalists in Ethiopia, Gambia, and DRC are being jailed, attacked, and censored, a picture far worse than what we saw only a few years ago."
In issuing its report to mark World Press Freedom Day, May 3, CPJ is calling attention this year to long-term erosion in press conditions. Rounding out CPJ's "Top 10 Backsliders" are Pakistan, Egypt, Azerbaijan, Morocco, and Thailand.
---

Audio Slide Show: CPJ's Robert Mahoney tells the backstory of "Backsliders"
---
The backsliders reflect a mixture of relatively open countries that have turned increasingly repressive and traditionally restrictive nations where press conditions, remarkably, have worsened. Nations such as Thailand and Morocco have been considered press freedom leaders in their regions but have charted sharp declines over the past five years. Other countries such as Cuba have long had poor records but have ratcheted up press restrictions through widespread imprisonments, expulsions, and harassment.
"The behavior of all of these countries is deeply troubling, but the rapid retreats in nations where the media have thrived demonstrate just how easily the fundamental right to press freedom can be taken away," Simon added.
To determine trends in press conditions, CPJ analyzed case data worldwide for the years 2002 through 2007. Its staff judged conditions in seven categories: government censorship, judicial harassment, criminal libel prosecutions, journalist deaths, physical attacks on the press, journalist imprisonments, and threats against the press. CPJ staff excluded from consideration major conflict zones such as Iraq and Somalia, which lack conventional governance and newsgathering.
Patterns that emerge from CPJ's analysis include:
• Authorities in several countries are silencing critical coverage by imprisoning journalists. Cuba and Ethiopia became two of the world's leading jailers of journalists in the past five years. Morocco, often cited as a regional model for press freedom, is now tied with Tunisia for the dubious distinction of sentencing the most journalists to prison in the Arab world.
• Violent attacks are going unpunished in many of these countries. In Pakistan, eight journalists have been slain in the last five years, but arrests and convictions have been won in only one case. In Russia, 11 journalists have been murdered in the last five years, but no case has been solved.
• Judicial harassment is being used increasingly in many of these nations. In Egypt, 85 criminal cases were launched against journalists between 2004 and 2006. In DRC and Azerbaijan, criminal defamation prosecutions are rising. And in Morocco, politically motivated lawsuits have effectively sidelined a number of the country's most outspoken editors.
• Censorship orders and restrictive legislation are being used in several nations. In Thailand, the new military junta issued broad censorship orders for broadcast outlets. In the Gambia, authorities have shut down a leading independent newspaper. And in Russia, the president signed a law equating critical coverage with "extremism."
• Escalating government attacks in Morocco and Egypt have coincided with increasing assertiveness on the part of independent publications.
Here are CPJ's "Top 10 Backsliders." The figures cited are annual unless noted.
1. ETHIOPIA
Leader: Prime Minister Meles Zenawi
Indicators: Imprisonments rise from two to 18. Dozens forced into exile. In 2006 alone, authorities ban eight newspapers, expel two foreign reporters, and block critical Web sites.
Key fact: Only a handful of private newspapers now publish, all under intense self-censorship.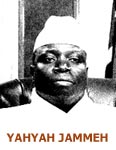 2. GAMBIA
Leader: President Yahyah Jammeh
Indicators: Editor Deyda Hydara murdered in 2004. The Independent, a leading newspaper, is targeted by arsonists and closed by the government. Criminal penalties instituted for defamation.
Key fact: Eleven journalists jailed for extended periods in 2006.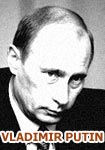 3. RUSSIA
Leader: President Vladimir Putin
Indicators: All three national television channels now under state control. Eleven journalists murdered in the last five years; no cases solved. Imprisoned journalists rise from one to three.
Key fact: New law defines "extremism" as including "public slander toward figures fulfilling state duties."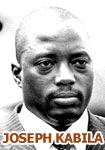 4. DEMOCRATIC REPUBLIC OF CONGO
Leader: President Joseph Kabila
Indicators: Two journalists slain since 2005. Attacks increase from three to nine. Criminal libel cases rise from none to nine. Imprisonments climb from three to 11.
Key fact: Leaders of press freedom group Journaliste en Danger forced into hiding in 2006.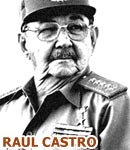 5. CUBA
Interim leader: Gen. Raúl Castro Ruz
Indicators: Twenty-nine journalists imprisoned in massive 2003 crackdown. Four foreign journalists expelled after covering 2005 opposition meeting. Another 10 barred entry when Fidel Castro becomes ill in 2006.
Key fact: Cases of government harassment increase in the past year.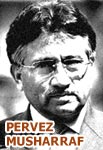 6. PAKISTAN
Leader: President Pervez Musharraf
Indicators: Eight journalists killed in the last five years. At least 15 journalists abducted in that time. Government security agents interrogate reporters who interview Taliban figures.
Key fact: Government's own Directorate of Inter-Services Intelligence is suspected in some abductions.
7. EGYPT
Leader: President Hosni Mubarak
Indicators: Government agents assault reporters covering demonstrations. Editor Reda Helal disappears in 2003. First Internet blogger sentenced to prison. Top editor Abdel Halim Kandil abducted and assaulted in 2004.
Key fact: Egyptian Organization for Human Rights says 85 criminal cases launched against press between 2004 and 2006.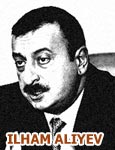 8. AZERBAIJAN
Leader: President Ilham Aliyev
Indicators: Editor Elmar Huseynov slain in 2005. Criminal defamation cases rise from one to 14. Imprisonments climb from none to five. Two top journalists kidnapped in 2006.
Key fact: Editor Eynulla Fatullayev receives death threats after investigating Huseynov murder.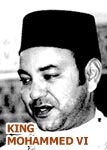 9. MOROCCO
Leader: King Mohammed VI
Indicators: Morocco joins Tunisia as Arab world's leading jailer of journalists, with three sentenced to prison terms. Authorities banish three top journalists through politically motivated lawsuits. State media and government incite protests against independent press.
Key fact: Editor Ali Lmrabet barred from profession for 10 years.
10. THAILAND
Leader: Prime Minister Surayud Chulanont
Indicators: New military junta nationalizes Thailand's only private television station and orders radio stations to broadcast military-prepared news. Foreign news broadcasts blocked when former prime minister is mentioned.
Key fact: New constitution is being drafted. Press guarantees uncertain.
Photos: Aliyev, AFP; Castro, AFP; Chulanont, AFP; Jammeh, Reuters; Putin, AFP, Kabila, AFP; King Mohammed VI, AFP; Mubarak, Reuters; Musharraf, AFP; Putin, AFP; Zenawi, AFP. Digital photo effects by Mick Stern/CPJ.