March 21, 2005

TO: Col. Abdullahi Yusuf Ahmed
President of the Somali Republic
C/o Mr. Yusuf Baribari
Presidential Press Service

Via e-mail
Your Excellency:

The Committee to Protect Journalists is concerned about the continued detention of Abdirisak Ahmed Absuge, editor of www.guulane.com, the official Web site of faction leader Mohamed Dhere. According to local sources, Absuge was arrested on March 5 in the district of Jawhar, where Dhere is chairman of the self-appointed administration.

It is unclear whether Absuge was detained because of his journalism, but local sources told CPJ that his arrest stemmed from his management of the Web site. CPJ has received allegations that Absuge is being held in harsh conditions and may have been tortured while in detention.

As an organization of journalists dedicated to defending the rights of our colleagues worldwide, CPJ urges Your Excellency to investigate these reports, and to make any information from the investigation public.

Thank you for your attention to this urgent matter.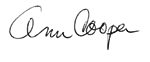 Ann Cooper
Executive Director