August 28, 2002
His Excellency Jiang Zemin
President, People's Republic of China
C/o Embassy of the People's Republic of China
2300 Connecticut Ave., NW
Washington, D.C. 20008
Via facsimile: (202) 588-0032

Your Excellency:
The Committee to Protect Journalists (CPJ) is gravely concerned about the safety of Web publisher Wan Yanhai, who has been missing in Beijing since Saturday, August 24. We call on the government to conduct a swift and thorough investigation into his whereabouts.
Wan, coordinator of the AIDS Action Project and publisher of the group's Web site, was last seen on the evening of August 24 while attending a film screening in Beijing. Wan's wife, Su Zhaosheng, who is studying in Los Angeles, today filed a missing-persons report with the Beijing Public Security Bureau.
Wan, a former employee of the Ministry of Health, started the AIDS Action Project in 1994 to raise awareness about HIV/AIDS in China and support the rights of AIDS victims. Notably, his reporting for the project's Web site has exposed an AIDS epidemic in Henan Province, where huge numbers of peasants acquired the disease after selling their blood at government-supported clinics. The United Nations has predicted that 10 million people in China could be infected with HIV during the next eight years.
In June 2002, Beijing authorities closed down the offices of the AIDS Action Project. Since then, several of Wan's employees have been called in for questioning, and Wan has been followed by plainclothes police officers, according to Su Zhaosheng. The Web site (www.aizhi.org), which is hosted on a server outside China, is still accessible.
Reporting on AIDS is strictly censored in your country's press, and Chinese and foreign journalists who investigate the topic have faced harassment or detention. Because of this, Wan Yanhai's Web site has become one of the only independent sources of information on the disease in China.
Wan has also been an outspoken opponent of new Internet regulations, enacted August 1, which require publishers of all China-based Web sites to register with the government and censor their content or risk being shut down. In late July, Wan and 17 others initiated a "Declaration of Internet Citizens' Rights," which called for freedom of expression, association, and information on the Internet.
CPJ fears that authorities may have detained Wan Yanhai because of his work. We respectfully urge Your Excellency to order an immediate investigation into his whereabouts, and, if he has been arrested, we call for his immediate and unconditional release.
Furthermore, we urge Your Excellency to take steps to ensure that authorities do not prevent independent reporting about AIDS in China, which is an urgent public health issue facing the country and the entire world. We also ask that publishers of independent Web sites, such as the AIDS Action Project, be allowed to operate free of official interference or harassment.
Thank you for your attention to this urgent matter. We await your response.
Sincerely,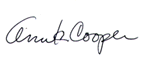 Ann Cooper
Executive Director