July 3, 2002
President Charles G. Taylor
President of the Republic of Liberia
Monrovia, Liberia
Via facsimile: 231-225-217


Your Excellency:
The Committee to Protect Journalists is writing to request urgent information about the status of Hassan Bility, editor-in-chief of The Analyst newspaper based in Monrovia, who is missing and is feared dead.
Bility, together with two unidentified people, was arrested on 24 June on suspicion of collaborating with the rebel group Liberians United for Reconciliation and Democracy (LURD). The three have been held incommunicado since then, and no charges have been brought against them. On June 26 Reginald Goodridge, the minister for information, told a press conference that Bility and the two other people were in government custody. However, even though Judge Winston O. Henries ordered the government to produce the accused people in court by 1 July ­ and granted the government a two-day extension to comply ­ Bility et al are yet to be tried or be presented in a court of law.
Bility's newspaper, the independent weekly The Analyst, has been extremely critical of your regime, and has been shut down by the government twice this year. On February 12, police ordered the newspaper to cease publishing after it ran articles criticizing the state of emergency that Your Excellency declared on February 8. The suspension was lifted a week later.
On April 25, police again shut down The Analyst and ransacked the publication's offices. Local sources suspect the shutdown came because the paper's April 25 edition contained an interview with a Liberian human rights lawyer who had been arrested the previous day, and because a column analyzed Your Excellency's alleged shortcomings and those of previous Liberian heads of state.
As a nonpartisan organization of journalists dedicated to the defense of our colleagues worldwide, CPJ is extremely concerned about Bility's whereabouts.
We urge you to do everything within your power to ensure that all other Liberian journalists do not face harassment for fulfilling their professional duties. Thank you for your immediate attention to these urgent matters. We await your response.
Sincerely,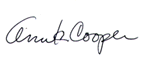 Ann Cooper
Executive Director