The Committee to Protect Journalists is hosting the workshop, "Press Freedom for Open Government, Opportunities in the OGP Framework." at the 2016 Open Government Partnership Summit. CPJ Executive Director, Joel Simon, is joined by other renowned panelists as they discuss press freedom and open government in this one hour discussion.
Journalists around the world are being killed and imprisoned in record numbers. Censorship is on the rise. Propaganda and fake news are distorting public debate.
Journalists play a crucial role in holding governments accountable, ensuring transparency, and promoting public debate. In fact, without an independent and critical media, open government doesn't exist.
Yet even as more and more government information is made available, journalists who utilize the data to expose corruption, challenge authority, or demand greater accountability face increasing risk, including violent attack and imprisonment. Journalists who operate informally through blogs or social media are even more vulnerable to repression and persecution since they lack institutional support. Meanwhile, information technologies that have transformed journalism and helped spawn the open government movement, are increasingly monitored, controlled, and manipulated to generate information that misleads rather than informs public debate.
A growing body of research by academic and multilateral institutions (including UNESCO, the Office of the High Commissioner for Human Rights (OHCHR), and the World Bank) view free, independent, and diverse media as the bedrock upon which vital development outcomes (poverty eradication, economic growth, transparency, gender equality, strong institutions) and a vibrant civil society are built. The newly adopted UN Sustainable Development Goals explicitly call for ensuring public access to information and protecting fundamental freedoms, recognizing the link between good governance and freedom of expression.
This panel will explore a variety of strategies and approaches that can be utilized within the OGP framework to support press freedom and free expression, including leveraging the SDGs; embracing free expression principles; and securing national level commitments to reduce impunity, eliminate restrictive laws, and create a more open and free online environment.
MODERATOR
Sylvie Kauffmann, editorial director and columnist at Le Monde; contributing writer New York Times.
SPEAKERS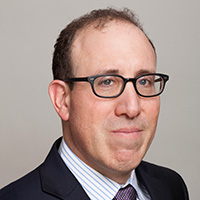 WHAT: Press Freedom for Open Government, Opportunities in the OGP Framework
WHEN: December 8, 2016, 6:15 p.m – 7:05 p.m. CET
WHERE: Paris, France