Two columnists freed from jail on appeal
Lale Kemal, a columnist who wrote for the dailies Taraf and Zaman, and Nuriye Akman, a columnist for Zaman, were released from prison yesterday on appeal, the English-language news blog Turkish Minute reported.
The two columnists, who have been detained since July 30, were among the more than 100 journalists and media workers arrested after the failed attempted coup on July 15. Their papers were shuttered on July 27 for their alleged links to the Hizmet movement. Kemal and Akman were accused of of being members of the Fethullah Gülen Terrorist Organization/Parallel State Structure, or FETÖ/PDY, the name Turkish prosecutors use for the Hizmet movement, which the government accuses of being behind the coup plot. The investigation into the two journalists is still ongoing.
[October 13,2016]
Police raid journalist's home, confiscate camera
Sadece doğru ve tarafsız haber yazdığım için evim basıldı fotoğraf makinama kamerama el konuldu , ifadem alındı ve serbestim şimdilik.

— Ferit Demir (@DemirFerit) October 11, 2016
Police raided the house of Ferit Demir, a reporter for Doğan News Agency (DHA), in Tunceli province, yesterday, his agency reported. Demir's house was searched and his cameras were confiscated. The raid is connected to an investigation into the journalist that began three years ago, DHA reported. Demir was questioned about news he has produced for the agency in the past three years, including protests over a dam built in the province and terrorism-related events. The journalist tweeted: "Just because I write correct and impartial news stories I had my house raided, my camera [and video] camera got confiscated, I gave my testimony and I am free for now."
Evrensel reporter briefly detained
Halil İbrahim Polat, a reporter for the daily Evrensel in Mersin province, was briefly detained yesterday before being released under judicial control, his newspaper reported. The report did not state why police detained him. Polat previously spent 16 days in detention in August and September after being arrested while covering a pro-PKK demonstration in Mersin.
[October 12, 2016]
Reporter tells of torture after checkpoint stop
In an account given to the Dicle News Agency (DİHA), Adnan Kümek, a reporter for the Kurdish language daily Azadiya Welat, said police tortured him in Bitlis for two days, including melting his press identity card and dropping the hot plastic on his legs.
Kümek said he was traveling from Siirt province to Bitlis province on October 4 when the vehicle he was in was stopped at a police checkpoint. According to Kümek, when police saw his press card they detained him and he was taken in a police car to an abandoned building outside Bitlis city. Kümek said he was tortured there for two days before being released. DİHA published a photograph showing burn marks on the reporter's feet that he said were caused during his captivity. Kümek said he will file a complaint.
Cloud-sharing sites blocked over weekend
The cloud-sharing systems Dropbox, Microsoft OneDrive, and parts of Google Drive were restricted over the weekend, according to Turkey Blocks, a website that monitors online censorship in the country. All systems were working again yesterday, according to reports. CPJ was unable to determine if an official order was submitted to block the sites. According to reports and social media, the blocking is believed to be connected to reports that emails of Berat Albayrak, a cabinet member and the son-in-law of President Recep Tayyip Erdoğan, have been hacked.
News ban over Şemdinli bombing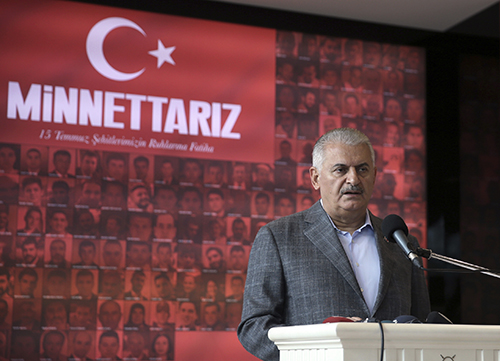 The official radio and television broadcast monitor RTÜK announced that a news ban has been issued over the Şemdinli bombing on October 9. The Prime Ministry ordered the news ban, which bars coverage from the blast zone, about the victims or the suspected people behind the attack.
[October 11, 2016]