The political ouster of Bo Xilai, Chinese Communist Party top dog in the major southwestern city of Chongqing, has been making headlines around the world. Bo notoriously silenced critics like investigative journalist Jiang Weiping, but the shoe is now on the other foot, at least for a while.
Many China watchers are familiar with Bo because he was in line for a position in the inner circle of Chinese politics, until state media announced his replacement last week. CPJ has reported on Bo for different reasons. Jiang, CPJ's 2001 International Press Freedom Award winner, spent five years behind bars in China, after revealing several corruption scandals involving Bo, a former mayor of Dalian city and then governor of the province, Liaoning, where Jiang worked.
In an email message through his wife Stella, Jiang confessed to CPJ from his home in Toronto that he was "most happy" with recent events. He has been covering the downfall on his personal blog, including an entry published Sunday titled, "Bo Xilai falls, people of Dalian rejoice!"
"He has been criticizing Bo for a decade and now here is proof that he was right!" Stella — who was herself detained while her husband was being investigated — told CPJ.
Bo may even be experiencing a version of the censorship that government critics face daily in China. The New York Times said on Friday that the Wuyouzhixiang or "Utopia" website, and others known to support Bo, was inaccessible in China, displaying the "closed for maintenance" notice which CPJ research shows can be used to block sensitive content. By contrast, social networking sites were flooded with news and commentary about Bo's disgrace, which came in the wake of a scandal involving his deputy that was also well-analyzed online.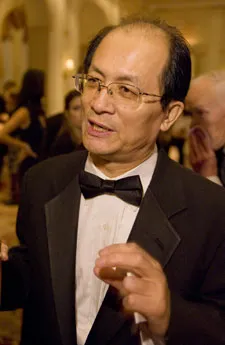 As usual, the state media was more cautious. Many featured a speech by outgoing Premier Wen Jiabao at the closure of political meetings in Beijing, instead of the political upheaval, according to a summary by the BBC. But even that editorial choice was telling: Wen advocates forward-thinking political reform (albeit under Communist Party auspices), whereas Bo's politics are characterized by regressive Maoist rhetoric.
It's too soon to say whether Wen's position has really won out over that of counterparts like Bo on the far left. It's also too soon to say that Bo's career is over. But it's tempting to look back at some words by a supporter of Jiang Weiping which CPJ published back when Bo was on the rise:
The future China should make a choice between Bo Xilai and Jiang Weiping: In the end, will they choose a politician like Bo Xilai, who maintains the inertia of autocratic politics, or Jiang Weiping, who advances China's historic transformation by strengthening and perfecting the function of public opinion and supervision?
This week, for the first time in a long time, the odds are in Jiang Weiping's favor.