Newspaper satirist Abebe Tolla, better known as Abé Tokichaw, fled Ethiopia fearing imprisonment in retaliation for critical news commentaries, media reported this week. His exit was overshadowed by the trial of opposition figures and journalists on charges of terrorism.
In an interview he gave to U.S.-based Addis Neger Online from an undisclosed location, Abebe said he fled the country because security agents threatened to throw him in prison. He did not even bid farewell to family members. Abebe alleged that state security agents pressured him for months to become an informant at his newspaper, the critical Amharic weekly Feteh.
Abebe had been writing for Feteh and Awramba Times, another Amharic weekly known for its in-depth coverage of local politics. In the Oromiffa language, which is spoken by about 40 percent of the Ethiopian population, Abé Tokichaw can be translated as "Abé the one and only." It is not that usual to find dedicated satirists in Ethiopian print media. While there are some comedians in the country, most of them prefer to ply their trade on radio and TV.
Abebe's satires can generally be considered political. He has been particularly critical of the cadres of the ruling party. That may be the reason for the pressure on him. For instance, he has satirized ruling party members for repeating policy terms coined by Prime Minister Meles Zenawi, such as "transformation," as in the government's five-year Growth and Transformation Plan, without fully understanding the terms. According to him, officials have confused ordinary people in attempts to explain the policies to constituents.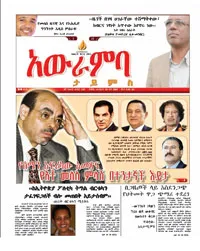 But he has also touched on the lot of ordinary Ethiopians. By reading his satires, one can be assured of catching up with the week's top issues, and the inevitable punch lines. He jokes about everything. He even jokes about punctuation. He loves brackets because they allow him to deviate from the main points. Last year he published a collection of satires.
Abebe becomes yet another entry on the list of exiled Ethiopian journalists. According to data compiled by CPJ, since 2001, at least 79 journalists have fled the country, the highest number in the world. "It is better to get out than to get in," he told Addis Neger Online. In is for prison.
Currently, seven journalists are being held in Ethiopian prisons on terrorism charges, according to CPJ.