New York, April 7, 2011—Forces loyal to Libyan leader Muammar Qaddafi have detained four international journalists on the outskirts of the city of Brega, news reports said today, continuing the government's pattern of arbitrary detentions and other restrictions. The Committee to Protect Journalists called on authorities to stop detaining, expelling, and obstructing journalists reporting on the Libyan conflict.
Photographers Manuel Varela, Anton Hammerl, James Foley, and reporter Clare Morgana Gillis were detained on Tuesday, the Global Post reported. Witnesses said the four journalists came under fire while traveling in a van near the north-central city, forcing them to stop, the Global Post said, citing information from Human Rights Watch. Pro-Qaddafi forces detained the four journalists while releasing their driver, the Global Post and others said.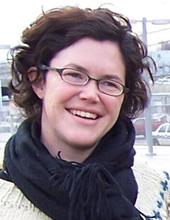 CPJ research shows that Hammerl, who is South African, works for The Christian Science Monitor; Varela, who is Spanish, is a freelance photographer on contract with the European Pressphoto Agency; Foley, who is American, works for the Global Post; and Morgana Gillis, an American, is a freelancer for The Christian Science Monitor, The Atlantic, and USA Today.
"We are concerned for the welfare of our four colleagues," said Mohamed Abdel Dayem, CPJ's Middle East and North Africa program coordinator. "We urge the Libyan authorities to immediately release all detained journalists. They are not participants in the conflict, but merely observers."
Three Al-Jazeera journalists have been detained since mid-March, while a Syrian reporter working for a Libyan newspaper was jailed on March 28. (A fourth Al-Jazeera journalist was released on Sunday.) At least six local journalists who spoke critically of government policies are unaccounted for, although they are widely believed to be in government custody.
On Wednesday, Libyan authorities told more than 20 journalists from different international news outlets to leave the country within 24 hours. Today, the government told those journalists that they would have to leave by Saturday, National Public Radio reported. On March 30, Libyan authorities expelled Michael Georgy, a Reuters correspondent who had been covering the conflict for several weeks, but failed to provide justification for the expulsion.
Since the Libyan revolt began in February, CPJ has documented more than 70 attacks on the press, including two fatalities and 45 detentions. Most of the detained journalists have been freed, although many reported being abused in custody.