New York, April 22 2011–Anton Hammerl, a freelance South African photographer who was detained in early April, has appeared in government custody in Libya and is apparently in good health.
Global Post told CPJ today that the South African government has received information from Libyan authorities that Hammerl is well and will be permitted to speak to his family soon.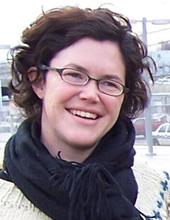 Clare Morgana Gillis, an American freelancer for The Christian Science Monitor, The Atlantic, and USA Today, who was detained near Brega on April 5, was allowed to call home on Thursday for the first time since her capture. She told her parents she is well and being held in a women's civilian jail in Tripoli, according to multiple news reports.
"We are relieved to hear that Anton Hammerl and Clare Morgana Gillis are well but remain concerned about the other 15 journalists and media workers who are missing or remain in government custody," said Mohamed Abdel Dayem, CPJ's Middle East and North Africa program coordinator. "We urge the Libyan authorities to immediately release all detained journalists."
Since the Libyan revolt began in February, CPJ has documented more than 80 attacks on the press, including four fatalities and 49 detentions. At least 17 journalists and media workers are either in government custody or missing.
American photographer James Foley and Spanish photographer Manuel Varela were detained with Morgana Gillis near Brega on April 5. CPJ has been unable to determine their whereabouts. The Atlantic reported today that while earlier reports suggested that Hammerl had been with the three that day, he was not detained with the group.