Madagascar recently celebrated its 50th Independence Day, a milestone for a Malagasy press that has been documenting through difficult periods the nation's tumultuous journey of self-rule. The funny thing is that most of our written press is in French, as in most former French colonies, and we never really question why that is or find issue with it. But when it comes to radio, the Malagasy language rules the air, seemingly a tribute to our enduring tradition of oral storytelling. Growing up in Antananarivo, my grandmother, like most Malagasies, would drop everything at the stroke of 2 p.m. to tune the radio she purchased in the 1940s to a daily show callled "Tantara mitohy" (literally, "story in progress"), a well-produced but low-budget radio "telenovela."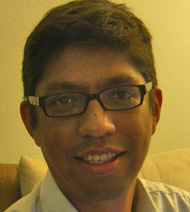 The challenges facing journalists in Madagascar are not that different from the ones that their colleagues all over the world are facing. The increased influence of new media platforms, the hyper polarization and vulgarization of the political discourse, the need for real-time information and the financial conundrum for sustainable independent journalism, all those difficulties are true in most countries but they are painfully accentuated in the current political and economic settings of most of French-speaking Africa, including Madagascar.
The numerous threats hurled at Malagasy journalists for the past two years came in all shapes and forms, as documented here last year. Because the international media attention has now faded away from the enduring Malagasy crisis, it may come as a surprise to many that 10 employees of a radio station owned by the former president have been jailed since May on charges of allegedly posting videos of a mutiny attempt from a branch of the armed forces.
Notwithstanding, the political crisis and the censorship of the national press have emphasized the importance of bloggers and other online media. Photos, videos and eyewitness reports were posted at rapid speed, frequently outpacing the traditional press. Multiple citizen reporting platforms have latched on the opportunity, among them one initiative using the Ushahidi technology. Verifying and contextualizing anonymous reports are clearly top challenges for such initiatives. Still, in times of crisis, whether it is political violence or natural disasters, the lack of reports due to limited capacity looms as a much larger problem than filtering potential inaccuracies in the reports. The efforts of Malagasy bloggers were praised in the international press but were seldom acknowledged by the local press. The tension between traditional and new media was easy to understand. The national press was under duress from political pressure, the ease of editing and publication on new media and the momentum it generated were slightly resented by professional journalists. At the same time, bloggers were wondering aloud why some events, protests and arbitrary arrests during the crisis were not covered in the press.
A code of communication is currently in preparation but it is glaringly obvious that as long as the political stalemate remains, the publication of complete and unbiased information will always be doubted by a divided public opinion. After all, the Malagasy population is exposed daily to national media that does not hide its allegiance to specific political tendencies.
Of course, politics have never really been far removed from the national press. Single-party rule would dictate the press early on, in the 1960s. Mamy Randria, an acquaintance and renowned magazine editor, witnessed the hopeful debut of the post-colonial Malagasy press. "We, Malagasy journalists, had our Golden Age, from the mid-60s to the 80s. We fancied ourselves as a true Fourth Power and, at times, we were worthy of that status. Sadly, that time has come and gone," he told me. At the height of the political crisis in 2009, Mamy sounded disappointed about the state of journalism in Madagascar and expressed nostalgia for a time when excellence in journalism was appreciated for its contribution to the fabric of society and valued accordingly.
Mamy, the veteran journalist, might believe that the Golden Age of independent journalism in Madagascar is now a thing of the past, marred by mingling from politicians and partisanship, but he was hopeful to see that there is an evident increase in citizen participation and engagement in the civil discourse. He thinks that journalism will prevail in Madagascar but it might take a different form. He mentioned the fact that the submarine cable has now arrived in Madagascar and ought to provide more Internet access to several Malagasy regions. So despite his mostly pessimistic view, Mamy wants to remain hopeful. "There are still a few great journalists out there doing excellent investigative/editorial work but they are few and far between and are currently overshadowed by the more partisan and speculative publications."
I agree with Mamy that journalism is undergoing an important transformation; however, a high standard in journalistic reporting will always be a critical foundation for a healthy democracy. Such quality reporting is easy to identify and will be recognized as such by citizens on the long run, giving less importance to news channels that are closer to propaganda than journalism. I do not advocate that journalists must be of neutral opinion. In fact, I believe that the more transparent a journalist is from the get-go, the more credibility he will garner with the Malagasy public, which has grown quite skeptical of the type of information that they are exposed to. It will be up to the members of the Malagasy media to figure out how to adapt to the rapidly evolving media landscape and regain the shaken trust of Malagasy citizens.
Lova Rakotomalala is a U.S.-based Global Voices blogger and the co-founder of the Foko Blog Club, which trains Malagasy citizens in citizen journalism.
CPJ is running a series of blog entries to celebrate the 50th anniversary of the end of colonial rule in Francophone Africa.
Après 50 ans d'indépendance, le journalisme est à la croisée des chemins à Madagascar
Le 26 juin dernier marquait le cinquantenaire de l'indépendance de Madagascar. Il convient cependant de souligner que la presse malgache a traversé des périodes difficiles pour avoir documenté le parcours tumultueux de cette nation durant les 50 années d'autonomie vis-à-vis de la France.
L'ironie c'est que notre presse écrite, comme dans la plupart des anciennes colonies françaises, est en majorité en français et cela n'est guère matière à discussion. Cependant, en ce qui concerne la radio, c'est la langue malgache qui est dominante, apparemment en hommage à notre longue tradition de conte oral. A Antananarivo où j'ai grandi, ma grand-mère, comme la plupart des Malgaches, cessait toute activité à 14 heures pour allumer la radio qu'elle avait achetée dans les années 40 et se mettre à l'écoute d'une émission quotidienne intitulée «Tantara mitoh» (littéralement, « l'histoire en cours»), une belle réalisation à faible budget.
Les défis auxquels sont confrontés les journalistes à Madagascar ne sont pas si différents de ceux de leurs collègues du monde entier. L'influence accrue des nouvelles plates-formes médiatiques, l'hyperpolarisation et la vulgarisation du discours politique, le besoin d'information en temps réel et l'énigme financière pour le journalisme indépendant durable sont des difficultés réelles dans la plupart des pays, mais elles sont plus accentuées dans les cadres politiques et économiques actuels de la majorité pays africains francophones, notamment Madagascar. Aux cours des deux dernières années, les journalistes malgaches ont été accablés de diverses formes de menaces, des actes qui ont été documentés l'année dernière. Puisque les médias internationaux ne portent plus leur attention à la crise malgache persistante, beaucoup peuvent être surpris d'apprendre que 10 employés d'une station de radio appartenant à l'ancien président sont emprisonnés depuis mai dernier, accusés d'avoir posté des vidéos sur une tentative de mutinerie d'une branche des forces armées.
Néanmoins, la crise politique et la censure de la presse nationale ont mis en relief l'importance des blogueurs et des autres médias en ligne. Des photos, vidéos et témoignages ont été affichés à un rythme rapide, dépassant souvent celle de la presse traditionnelle. Les multiples cadres d'expression des citoyens ont saisi cette opportunité, notamment une initiative utilisant la technologie Ushahidi. La vérification et la contextualisation des informations anonymes sont clairement des défis majeurs pour de telles initiatives. Pourtant, en temps de crise, qu'il s'agisse de violence politique ou de catastrophes naturelles, le manque d'information en raison d'une capacité limitée apparaît comme un problème beaucoup plus crucial que le filtrage de potentielles inexactitudes dans les informations. L'effort des bloggeurs malgaches a été salué par la presse internationale, mais n'a guère été reconnu par la presse locale. La tension entre les médias traditionnels et les nouveaux était bien compréhensible. La presse nationale était sous la contrainte de la pression politique. La facilité d'édition et de publication des nouveaux médias et l'élan ainsi généré ont été peu ressentis par les journalistes professionnels. En même temps, les blogueurs se sont demandé pourquoi des événements, manifestations et arrestations arbitraires qui se sont produits durant la crise, n'ont pas été couverts dans la presse.
Un code de communication est actuellement en cous d'élaboration, mais il est évident que tant que l'impasse politique demeure, la publication d'une information complète et impartiale sera toujours mise en doute par l'opinion publique divisée. Somme toute, la population malgache est exposée quotidiennement aux médias nationaux qui ne cachent pas leur allégeance à des tendances politiques spécifiques. Bien entendu, la politique ne s'est jamais vraiment démarquée de la presse nationale. Le règne du parti unique aurait régenté la presse dès le début des années 60. Mamy Randria, un ami et célèbre rédacteur en chef de magazine, a connu les débuts prometteurs de la presse postcoloniale malgache. «Nous, les journalistes malgaches, avons connu notre âge d'or, depuis le milieu des années 60 jusqu'aux années 80. Nous croyions être un vrai quatrième pouvoir et à certains moments, nous étions dignes de ce statut. Malheureusement, ce temps est révolu », m'a-t-il dit. «Au plus fort de la crise politique de 2009, Mamy semblait déçu de l'état du journalisme à Madagascar et a exprimé sa nostalgie de l'époque où l'excellence en journalisme était appréciée pour sa contribution à la cohésion sociale et valorisée en conséquence.
Mamy pourrait croire que l'âge d'or du journalisme indépendant à Madagascar est maintenant révolu, gâchée par l'ingérence des politiciens et la partisannerie, mais il était plein d'espoir de voir une augmentation notable de la participation citoyenne et de l'engagement dans le discours civile. Il estime que le journalisme prédominera à Madagascar, mais qu'il pourrait prendre une forme différente. Il a indiqué que le câble sous-marin est maintenant arrivé à Madagascar, ce qui, dit-il, devrait fournir plus d'accès à Internet à plusieurs régions de ce pays. Ainsi, malgré son point de vue essentiellement pessimiste, Mamy souhaite rester optimiste. «Il ya encore quelques grands journalistes là-bas faisant un excellent travail d'enquête et de rédaction, mais ces rares personnes sont actuellement éclipsées par les publications plus que partisanes et spéculatives », a-t-il ajouté.
Je suis d'accord avec Mamy que le journalisme est en train de subir une transformation importante. Cependant, un journalisme de haute qualité sera toujours un fondement essentiel d'une démocratie saine. Le journalisme de qualité se distingue facilement et sera appréciée à sa valeur par les citoyens dans le long terme. Il s'agira ainsi d'accorder moins d'importance aux chaînes d'information qui sont plus proches de la propagande que du journalisme. Je ne préconise pas que les journalistes doivent être neutres. J'estime en fait que plus un journaliste est transparent, plus il gagnera en crédibilité auprès du public malgache, qui est devenu assez sceptique quant à la nature des informations auxquelles il est exposé. Il appartiendra donc aux acteurs des médias malgaches de trouver un moyen de s'adapter au paysage médiatique en pleine évolution et de regagner la confiance ébranlée des citoyens de ce pays.
Lova Rakotomalala est un bloggeur de Global Voices basé aux Etats-Unis et le co-fondateur du Foko Blog Club, qui forme les citoyens malgaches dans le domaine du journalisme citoyen.