New York, January 29, 2010—The Committee to Protect Journalists condemns the latest development in Moroccan authorities' efforts to silence the independent newsmagazine Le Journal Hebdomadaire. Liquidators took control of the country's most critical publication this week after a Casablanca commercial appeals court declared on Monday that Le Journal Hebdomadaire's former publishing group, Media Trust, and its current one, Trimedia, were bankrupt, lawyers told CPJ.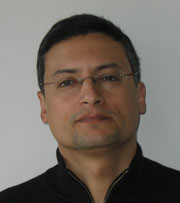 Aboubakr Jamaï, co-founder and former managing director of Le Journal Hebdomadaire, told CPJ that Trimedia could have paid the newsmagazine's creditors "had the authorities refrained from regularly ordering advertisers to boycott" the publication.
The newsmagazine's assets were seized on Wednesday. Le Journal Hebdomadaire published most recently last week.
Le Journal Hebdomadaire was dealt a devastating financial blow in 2006 when a Moroccan court ordered that it pay 3 million dirhams (US$354,000) damages in a defamation case filed by Claude Moniquet, head of the Brussels-based European Strategic Intelligence and Security Center. Moniquet said Le Journal Hebdomadaire had defamed him in an article questioning his group's independence. The organization had issued a report on the disputed Western Sahara that the newsmagazine said closely reflected the official view of the Moroccan government.
Jamaï left the country after the 2006 court decision and a series of government-inspired cases of harassment against the newsmagazine. Harassment of Le Journal Hebdomadaire appeared to ease for a time. But when Jamaï returned to Morocco in 2009 and resumed his critical journalism, he said, the government intensified its efforts to have advertisers boycott Le Journal Hebdomadaire. In September 2009, the Supreme Court upheld the damage award in the Moniquet case.
"We condemn the strategy of using the courts to silence critical publications," said CPJ Middle East and North Africa Program coordinator Mohamed Abdel Dayem. CPJ wrote to King Mohamed VI in July 2009 to express disappointment with "the continuous use of the courts to suppress freedom of expression."