With a June 4 criminal trial date looming for what North Korea calls "hostile acts," the families of Euna Lee and Laura Ling have decided to speak out about the two journalists' detention in Pyongyang. The two women have been held since March 17. In a Facebook announcement, the families told supporters: "Our families have been very quiet because of the extreme sensitivity of the situation, but given the fact that our girls are in the midst of a global nuclear stand-off, we cannot wait any longer."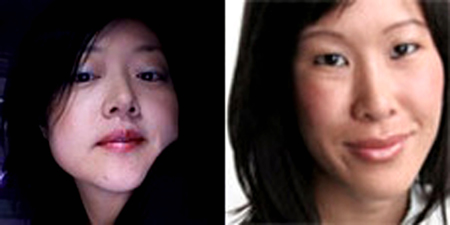 Although family members have attended some of the many grassroots support demonstrations and candlelight vigils, they have generally followed a disciplined silence. Current TV, for whom Lee and Ling were reporting, has come under criticism for not reporting the story on its Web site. Former Vice President Al Gore, a partner in the news outlet, has been deeply involved in working with the State Department to get the women released. The tactic: The less said publicly the better. There is the obvious fear of antagonizing Pyongyang by interfering with what are always sensitive interactions with the country's leadership.
The families' decision to speak out has been a long time coming and they did not reach it easily, but it is being executed deftly. The families say they have scheduled appearances on NBC and CNN on Monday; CNN's Larry King is already promoting it. The families say they're looking to influence both North Korea and the United States to work for the release of the two journalists.
According to the family and the Swedish Mission at the United Nations, which has worked as an intermediary, Lee and Ling are being kept separately in what seems to be a government guest house or possibly a hotel outside of Pyongyang. They have been able to make a limited number of phone calls home–which can be interpreted as a good sign, although the calls are definitely monitored–and they say they are not being physically abused. But they are isolated and aware they are caught in a power struggle that has been going on for more than five decades on the Korean Peninsula.
They were detained by border police in mid-March at a bridge crossing over the Tumen River, which forms the border between North Korea–officially, the Democratic People's Republic of Korea–and China. They were covering the story of North Koreans living in China. The border is surprisingly porous with a fair amount of trade and traffic and a large North Korean population living in exile or traveling back and forth looking for economic opportunities. The coverage approach is familiar–when I worked at Asiaweek I proposed we do the story, calling it "Looking South to the North."
On Thursday, I did an interview on WHYY's "Radio Times" about Lee and Ling. I followed Aaron Friedberg, a professor at Princeton's Woodrow Wilson School. As I was waiting for my slot to come up, I listened to Friedberg's analysis and found it right on point. The full interview is here, and my six-minute section can be downloaded as an mp3 .