CPJ Update
November 2007
News from the Committee to Protect Journalists
Five to be honored at 2007 Press Freedom Awards dinner
The Committee to Protect Journalists will honor courageous journalists from Russia, Pakistan, China, and Mexico with 2007 International Press Freedom Awards on November 20. Each has put life and liberty on the line to report on stories of global significance. Dmitry Muratov of Russia, Mazhar Abbas of Pakistan, Adela Navarro Bello of Mexico, and Gao Qinrong of China have reported the news despite death threats, harassment, and imprisonment. Tom Brokaw, former anchor of the NBC Nightly News, award-winning reporter, and best-selling author, will receive CPJ's Burton Benjamin Memorial Award for lifetime achievement. Brokaw has been a member of CPJ's Board of Directors since 1993.
The awards will be presented at the Waldorf-Astoria in New York. David Schlesinger, editor-in-chief of Reuters, will be chairman of the black-tie dinner. NBC News anchor and Managing Editor Brian Williams will host. To purchase tickets, please contact CPJ's development department at (212) 465-1004 ext. 122.
Dangerous Assignments examines Road to Justice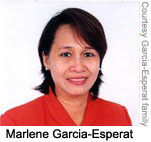 The new issue of Dangerous Assignments, released this week, explores the issue of impunity in journalist murders. In the cover story, "The Road to Justice," board member Sheila Coronel and CPJ impunity campaign coordinator Elisabeth Witchel examine the slaying of Philippine commentator Marlene Garcia-Esperat. The case is one of the few to be solved in the Philippines, one of the world's most dangerous countries for journalists.
To receive a copy Dangerous Assignments and support CPJ, become a CPJ member.
CPJ urges Colombia's Uribe to retract comments
Colombian reporter Gonzalo Guillén was forced to flee Bogotá after receiving more than 20 death threats following comments made by President Álvaro Uribe Vélez. On two national radio broadcasts, Uribe accused Guillén of "being a person who has persisted in trying to harm me, and when he can't do it in this country, he does it abroad." Days later, Uribe leveled harsh accusations against Daniel Coronell, news director of TV network Canal Uno and columnist for the weekly magazine Semana.
CPJ Executive Director Joel Simon wrote an open letter to the president on October 11, calling on Uribe to retract his comments publicly, to refrain from engaging in similar attacks in the future, and to ensure that Colombian authorities swiftly investigate the threats against Guillén. "The fact that a well-known journalist was forced to leave the country after Uribe's accusations seriously damages freedom of expression in Colombia," said Simon.
CPJ speaks out on China's press failures
In a resolution adopted October 17, CPJ's Board of Directors said China has failed to live up to its commitment to allow journalists to work freely, a promise its leaders made in their bid to host the Games. The board called on Beijing to release the 29 journalists now in prison for their work. The CPJ board also urged the International Olympic Committee and members of the media to put pressure on the Chinese government to fully meet the pledges it made and allow Chinese journalists the same freedoms that will be afforded to foreign reporters covering the games.
On October 15, Asia Program Coordinator Bob Dietz detailed China's failures in an address to the Carnegie Endowment for International Peace. In his speech, Dietz called on the Chinese government to release the imprisoned journalists and to begin dismantling the country's vast censorship system.
Death toll rises for Iraqi journalists
Washington Post reporter Salih Saif Aldin, 32, was killed by a gunshot to the head while photographing fire-damaged houses on a street in Baghdad's southern neighborhood of Saydiya on October 14. Simon called it "a fresh reminder of why Iraq remains the most dangerous place in the world for journalists, especially Iraqis." In all, at least 122 journalists and 41 media support staffers have been killed in Iraq since the U.S.-led invasion in March 2003, making it the deadliest conflict for the press in CPJ's 26-year history. About 85 percent of media deaths have been Iraqis.
CPJ probes government advertising in Argentina
In the run-up to last Sunday's national election, CPJ Americas Program Coordinator Carlos Lauria found a troubling trend for press freedom in Argentina. Huge sums in Argentine government advertising are distributed without clear rules or standards, his new report finds. CPJ's investigation showed that news coverage of presidential frontrunner Cristina Fernández was skewed as friendly news outlets were rewarded with lucrative government advertising and critical outlets were shunned.

Brokaw advocates for CPJ
CPJ board member and former NBC News anchor Tom Brokaw was featured in MSNBC.com's "Give and Take" column. Brokaw answered questions about the importance of a free press and CPJ's role in protecting press freedom worldwide.
In explaining the goals of CPJ he says, "I think as much as anything is that we want to make people aware of the importance of a free press, unfettered by government repression. And we want to make people aware that in so much of the world, even in emerging democracies, some of the old practices are still in place." The full interview is available online at MSNBC.com.

A Mighty Heart
A Mighty Heart, starring Angelina Jolie as Mariane Pearl, was released this month on DVD. The film follows Pearl's attempt to find answers when her husband, Wall Street Journal reporter Daniel Pearl, is kidnapped in Pakistan. Included in the special features of the disc is an eight-minute feature that explains the role of CPJ in protecting press freedom worldwide. For more on the DVD, please visit the official Web site.
CNN pledges additional funding
CPJ is pleased to announce that CNN has pledged a contribution of $100,000 a year for the next two years. The additional funds will be used in variety of programs to aid CPJ's advocacy for the safety of journalists and the protection of press freedom.
Coming up
Mission to Kurdistan: Middle East Program Coordinator Joel Campagna and Deputy Director Robert Mahoney are conducting a two-week mission to Kurdistan to examine the press freedom climate and meet with senior officials.
Photography exhibit: CPJ will co-sponsor an exhibition of Iraq war photographs by Molly Bingham at the R Street Gallery in Washington, D.C. The exhibition, which opens with a reception on November 7 and runs until November 24, will be presented along with a Bingham & Connors documentary film "Meeting Resistance." For information, please visit the R Street Gallery Web site.