CPJ Update
July 14, 2006
News from the Committee to Protect Journalists
---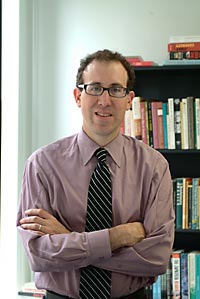 CPJ board elects Simon as executive director
Joel Simon, an advocate for international press freedom for nearly a decade, was elected CPJ's new executive director when the board of directors met on June 20. Chairman Paul Steiger said Simon would bring "energy, intelligence and experience to CPJ and journalists around the world at this critical time for press freedom."
Simon worked as a journalist in California and Latin America before joining CPJ as Americas program coordinator in 1997. He was promoted to deputy director in 1999, and worked closely with former Executive Director Ann Cooper to develop and strengthen CPJ's impact. As deputy director, Simon participated in missions to Zimbabwe, Mozambique, Yugoslavia, Tajikistan, Mexico, Colombia, and the Gambia and has written widely on press issues, including press freedom and international law. Cooper, who led CPJ for eight years, is now director of the broadcast program at Columbia University's Graduate School of Journalism.
For more about Simon's appointment.
In meeting with Pakistani ambassador, CPJ urges murder probes

A CPJ delegation met with Pakistan's new ambassador to the United States on June 21 to press for an investigation into the killing of tribal journalist Hayatullah Khan and the deaths of seven other journalists since 2002. Ambassador Mahmud Ali Durrani said he would convey CPJ's concerns to his government when he traveled to Islamabad days later. "I will pass along your concern and encourage a full-fledged investigation, pursued with vigor," Durrani told Simon, board member Andrew Alexander, Asia Program coordinator Bob Dietz, and CPJ Washington representative Frank Smyth.
Khan, a longtime CPJ contact, was abducted last December and found dead in June. Dietz will travel to Pakistan and Afghanistan later this month to lobby for justice in the case. CPJ board member Dave Marash and former CPJ editorial director and Pakistan expert Richard Murphy will join Dietz in Islamabad.

For more about the Khan case.

John Carroll to lead CPJ online discussion

CPJ kicks off its 25th anniversary by bringing together a group of early board members and former executive directors for an online discussion about the emerging challenges to press freedom. The discussion, which will address dangers in Iraq and challenges of national security issues, will be led by former Los Angeles Times editor John Carroll.
Participants are expected to include Peter Arnett, Jane Kramer, Michael Massing, Anthony Lewis, Franz Allina, Anne Nelson, Ann Cooper, Josh Friedman and Dave Marash. The online chat is scheduled to be posted for two weeks beginning Tuesday, July 18.
To read the discussion, go to www.cpj.org.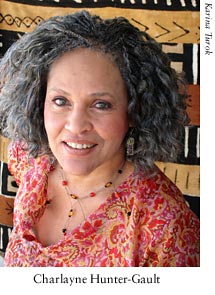 At CPJ, Hunter-Gault offers optimism on Africa
As part of CPJ's lunchtime discussion series, Charlayne Hunter-Gault talked about her recently released book, New News Out of Africa: Uncovering Africa's Renaissance. Hunter-Gault, who spoke on June 22, offered an optimistic assessment of Africa and emphasized the vital role that local media is playing in its development.

To hear Hunter-Gault's talk.
Coming up:

Brazil's northeast will be the focus of Americas Program Coordinator Carlos Lauría's next mission, in August. Together with Americas consultant Sauro González, he plans to visit two of the area's most important cities, Fortaleza and Recife, to research press freedom conditions and investigate several unsolved murders. CPJ research shows that Brazilian journalists who work in urban centers enjoy more protection than their colleagues in isolated regions. In the country's interior, provincial journalists are frequently attacked and threatened for reporting on political corruption and organized crime.

Communications Director Abi Wright will participate in a panel on press freedom conditions in South Asia this weekend at the South Asian Journalists Association's annual conference at Columbia University.