June 16, 2006
Her Excellency President Ellen Johnson-Sirleaf
C/O The Embassy of Liberia
5201 16th. Street, NW
Washington DC, 20011
Via Facsimile: (202) 723-0436
Your Excellency:
The Committee to Protect Journalists is troubled by a recent string of attacks on journalists in Liberia, some of which were carried out by government security forces. The Press Union of Liberia wrote to you on May 30 to express concern about these attacks and call for an investigation. However, despite an Information Ministry statement the following day affirming the government's commitment to press freedom, there has been no evidence of an investigation into these incidents nor any public effort to punish those responsible.
CPJ welcomes Your Excellency's moves to improve government transparency and your public statements in favor of press freedom. However, the recent pattern of attacks belies your promise, on World Press Freedom Day this year, to protect the media's ability to operate.
CPJ is particularly disturbed by attacks and harassment carried out by Liberian security forces, including the following:
• On June 13, Special Security Service (SSS) agents harassed and briefly detained four local journalists at the Executive Mansion in the capital, Monrovia. PUL secretary-general Alphonsus Zeon told CPJ that the journalists were trying to report on the alleged dismissal of several senior SSS personnel.
• On May 24, reporter George D. Watkins of the Catholic Church-owned Radio Veritas was assaulted by SSS agents while reporting on the SSS's alleged enlistment of a former rebel commander.
• On April 20, a journalist from the private daily The Inquirer and another from the private daily The Informer were assaulted by police while covering clashes between police and street vendors in Monrovia.
While there is no evidence that these incidents are the result of government policy, your administration has a responsibility to restrain security forces from attacking or harassing journalists who are trying to do their jobs. As an organization of journalists dedicated to defending the rights of our colleagues worldwide, CPJ respectfully urges you to make good on your pledges to uphold press freedom by ensuring a prompt and transparent investigation into these cases.
Sincerely,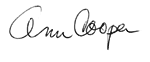 Ann Cooper
Executive Director