June 23, 2006
His Excellency Hamid Karzai
President of Afghanistan
C/o The Embassy of Afghanistan
2341 Wyoming Ave., NW
Washington, D.C. 20008
Via facsimile: 202-483-6487
Your Excellency:
The Committee to Protect Journalists is greatly concerned that your government summoned journalists to a meeting with intelligence officials and issued guidelines that would restrict their freedom to report.

CPJ sources say that on June 12 representatives from Tolo TV, Kilid magazine and radio, Kabul Weekly, Sibat, Pajwak Afghan News Service, and other news organizations were called to a meeting with Hassan Fakhri, who lectured them on the role of media and handed them a two-page document listing 17 recommendations on press conduct. According to several of those who attended the meeting, the document was signed by Amrullah Saleh, head of the government's intelligence service. Our colleagues tell us they were instructed not to copy or distribute the document. A similar document, unsigned and with minor changes to the text, was sent to more media groups in Kabul on June 18.
According to a translation of the June 12 directives sent to us by the Afghan Independent Journalists Association (AIJA), the guidelines stated:
• Publication and broadcast of provocative statements of armed organizations and terrorist groups should be banned.
• Journalists should not report material that erodes people's morale and causes them disappointment.
• Criticism of the U.S.-led coalition or International Security Assistance Forces troops should be prohibited.
• Interviews with "terrorist commanders" should be banned, along with videotaping and photographing them.
• News of antigovernment attacks or suicide bombings should not be a lead news story.
In publicizing the letter, AIJA noted that its members were distressed by the intervention of "unauthorized organs in the business of media," and that such acts were "threatening for the future of press freedom and democracy in Afghanistan." AIJA also pledged that media organizations "will pay no attention" to the directives.
Saad Mohseni, founder of Tolo TV and one of those summoned to the June 12 meeting, told CPJ that the government's action "poses the biggest threat to the independence of the media and freedom of expression in Afghanistan since the ousting of the Taliban."
You distanced yourself from these documents in a June 22 press conference, during which you were quoted as saying, "If we want to be a democratic country with public accountability, we need a free press." Yet earlier statements issued by your spokesman's office sought to justify the government's intervention in the work of the press, saying the guidelines were needed to "refrain from glorifying terrorism or giving terrorists a platform."
CPJ stands beside our colleagues in demanding that the wide range of press freedoms included in Afghanistan's constitution be respected. We call on you, as president, to ensure that these rights remain unambiguous and secure.
Sincerely,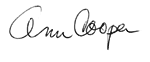 Ann Cooper
Executive Director