June 15, 2006
His Excellency Joseph Kabila
President of the Democratic Republic of Congo
Ngaliema, Kinshasa
Democratic Republic of Congo
C/o Embassy of the DRC to the United States
1800 New Hampshire Avenue, NW
Washington DC 20009
Via Facsimile: (202) 234-2609

Your Excellency,
The Committee to Protect Journalists is increasingly alarmed by repeated attacks against the media in the Democratic Republic of Congo. Such attacks are all the more troubling in the current context of campaigning for presidential and parliamentary elections due July 30. While one journalist was released on bail Wednesday, another has been jailed for more than six months in connection with his work. At least two radio stations remain off the air after attacks by security forces, while CPJ sources report at least one violent attack on a journalist in recent weeks. The government has also blocked the accreditation of a veteran correspondent for Radio France Internationale (RFI).
Patrice Booto, publisher of the thrice-weekly Le Journal and its supplement Pool Malebo, has been jailed in Kinshasa since November 2 in connection with reports in both newspapers that your government had given a large sum of money to Tanzanian education agencies. On May 30, he was sentenced to six months in prison and fined the equivalent of $500 for "offending the head of state," and "insulting the government," according to the Kinshasa-based press freedom group Journaliste en Danger (JED). The court ruled that he could go free upon payment of the fine, since he had already served his sentence. The journalist subsequently paid the fine, JED reported. However, the state prosecutor appealed the verdict on June 2, and Booto is still in jail. Meanwhile, a court in the town of Tshikapa has freed radio journalist Pierre-Sosthène Kambidi on bail pending appeal of a defamation conviction in a case brought by a local police chief. But Kambidi remains under court surveillance and cannot leave the town.
In addition to the frequent imprisonment of journalists in DRC, CPJ has documented a string of attacks on local radio stations. The pattern has prompted the Association of Community Radios (ARCO) to call on stations across the country to stage a "day of silence" on June 17 to protest attacks on its members.
In the eastern town of Kabambare, community radio station Tujenge Kabambare has been off the air since its equipment was destroyed on June 10 by an officer of the Congolese army, Captain Kengo Lengo, after the station alleged army abuses, according to ARCO. In a June 11 interview with Radio Okapi, a station run by the United Nations and the Switzerland-based nongovernmental organization Fondation Hirondelle, Kengo Lengo defended his action claiming that the station's director had failed to answer a summons.
The Kinshasa-based broadcaster Radiotélévision Message de Vie (RTMV) also remains off the air since its broadcast equipment was sabotaged by armed assailants on May 22, according to a source at the station. Soldiers are now positioned around RTMV's premises. Meanwhile, on June 9, Richard Mukendi Mukamba, a cameraman with Radiotélévision Debout Kasai, was beaten and stoned by unidentified attackers while covering a demonstration in the central town of Mbuji-Mayi, according to CPJ sources. The journalist was hospitalized with head wounds. Released on Tuesday, he told CPJ that he was still recovering, and that the attackers had also stolen his camera.
In addition, Your Excellency's government is still blocking accreditation for RFI's special envoy Ghislaine Dupont to report on the elections, despite the fact that she obtained a visa. Dupont, who has been in the country since April, is currently unable to report, according to sources at RFI. Dupont is known for her critical and well-informed coverage of the DRC.
Your Excellency, we urge you to ensure that Patrice Booto and Pierre-Sosthène Kambidi regain their liberty immediately, that the siege on RTMV is ended, that all perpetrators of violent attacks on the media are brought to justice, and that journalists are able to do their work without fear of reprisal. As the DRC moves towards its first democratic elections since independence in 1960, it is vital that the media are allowed to cover all aspects of political life freely.
Thank you for your attention to this important matter. We await your reply.
Sincerely,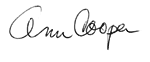 Ann Cooper
Executive Director