June 6, 2006
His Excellency Zine El Abidine Ben Ali
President of the Republic of Tunisia
Presidential Palace
Carthage, Tunis
Via facsimile: +216 71 744-721

Your Excellency:
We are writing to you as president of a country that is an elected member of the newly established United Nations Human Rights Council, to urge you to uphold the right to press freedom in Tunisia. The Council, which will meet later this month for the first time, is the main U.N. body tasked with promoting human rights. As an elected member Tunisia is required to "uphold the highest standards in the promotion and protection of human rights," according to the U.N. General Assembly resolution that established the Council.

The Committee to Protect Journalists notes with alarm a series of incidents that suggest hostility towards the media, and a failure to defend freedom of expression guaranteed by international law.
In particular, we are deeply troubled by the continuing, unjustified imprisonment of Mohamed Abbou, and the harassment of Hammadi Jebali and his family. Abbou and Jebali have been targeted solely for expressing their views.
Abbou, a human rights lawyer and contributor to Tunisnews, a Web site blocked in Tunisia like several other news and human rights Web sites, was arrested in Tunis by secret police on March 1, 2005. On April 28, he was sentenced to three and a half years in prison because of an Internet article that allegedly "defamed the judicial process" and was "likely to disturb public order."
Abbou compared torture in Tunisia's prisons to conditions in Iraq's infamous Abu Ghraib jail. We consider the charges against him to be groundless, and in violation of the most basic press freedom standards.
His sentence is particularly troubling given the documented interference of the executive branch in the judiciary. Not only human rights groups but also governments with friendly ties with Tunisia maintain that the judiciary lacks independence. "The executive branch and the president strongly influenced judicial procedures, particularly in political cases," according to the latest Country Report on Human Rights Practices in Tunisia by the United States Department of State.
Abbou went on hunger strike more than once to protest dire conditions and harassment in prison as well as the intimidation of his wife, whose weekly visits were often arbitrarily ended after two or three minutes.
Hammadi Jebali, formerly editor of Al-Fajr, the now-defunct weekly newspaper of the banned Islamist party Al-Nahda, was released in February after more than 15 years in prison for publishing an article calling for the abolition of military tribunals, as well as belonging to Al-Nahda. CPJ welcomed his release, but was shocked to find out that he and his family were soon subjected to a cycle of police harassment reminiscent of the harassment imposed on him before his 1991 arrest.
Jebali told CPJ that plainclothes police are posted in front of his house in Sousse. They follow him everywhere, and harass even friends and relatives. Furthermore, an examining magistrate has recently charged Jebali and his wife with "attempting to bribe a civil servant" while Jebali was still behind bars. The couple is due to appear before the magistrate tomorrow in Tunis to answer what human rights lawyers call a groundless charge.
There appears to be a widening cycle of repression of journalists in Tunisia as evidenced by the arbitrary imprisonment of Abbou; the harassment of his wife, and of Jebali and his family; and the brief detention on May 11, and again on June 3, of Lotfi Hajji, president of the independent Tunisian Journalists Syndicate, which was prevented in September from holding its general assembly, in violation of Tunisian and international law.
On June 3, a large group of plainclothes policemen forced Hajji, who is also a correspondent for the Al-Jazeera satellite television channel, into a police car at Barcelona Square in Tunis. They drove him to a police station in Bizerte, 37 miles (60 kilometers) northeast of Tunis, and held him there for nearly four hours. The incident occurred after Hajji attended a news conference at the Tunisian section of Amnesty International. Police accused Hajji of "spreading false information likely to disturb public order," Hajji told CPJ. In a story that ran a day earlier on Al-Jazeera's Web site, Hajji quoted a statement by a local human rights group about the alleged torture of a Tunisian prisoner, and the alleged desecration of the Quran by a prison official. Hajji was detained in early May for several hours by police who accused him of holding "a secret meeting at his home."
These incidents of legal harassment contradict the government's publicly stated commitment to international standards of freedom of expression and the press, in particular, on the occasion of its hosting in November 2005 of the second phase of the World Summit of the Information Society, an international conference on the future of the Internet, and its assumption in April of a seat on the United Nations Human Rights Council.
In light of your Excellency's message to Tunisian journalists on World Press Freedom Day that freedom of expression and of the press are "fundamental rights of the individual," we call upon the government of Tunisia to immediately start implementing the standards it publicly espouses by releasing Abbou, dropping charges against Jebali and his wife, and ending the harassment of Tunisian journalists, writers, and their families.
Thank you for your attention to these important issues. We look forward to your reply.
Sincerely,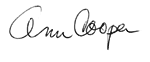 Ann Cooper
Executive Director