April 19, 2006
The Honorable Silvio Berlusconi
President of the Council of Ministers
Presidenza del Consiglio dei ministri
Palazzo Chigi
Piazza Colonna 370
00186 Roma
Italia
Via Facsimile: 011 39 066 7793169
Your Excellency:
The Committee to Protect Journalists, an independent, nonpartisan organization dedicated to defending the rights of journalists worldwide, is deeply concerned about the fate of Mario Spezi, a veteran crime journalist imprisoned in the central Italian city of Perugia.
Officers with the Florence headquarters of the special police unit for investigating serial crimes, Gruppo Investigativo Delitti Seriali (GIDES), headed by Michele Giuttari, arrested Spezi, a freelancer for the Florence-based daily La Nazione, at his Florence home on April 7 on the order of Giuliano Mignini, public prosecutor of Perugia. Spezi was transferred the same day to Capanne Prison in Perugia, where he remains, according to local and international press reports and CPJ sources.
Mignini filed a request with the preliminary investigation judge of Perugia, Marina De Robertis, to invoke a rarely used law under Italy's criminal code to deny Spezi access to a lawyer for five days, Spezi's lawyer Alessandro Traversi told CPJ. The law is typically applied to the most dangerous criminals, yet Judge De Robertis authorized the measure, and for five days Spezi was denied legal counsel and held incommunicado.
Spezi, 60, a journalist for 30 years, had for two decades been investigating the serial murders of eight couples in Tuscany. He had written articles in the Italian press, appeared on television shows to speak about his investigation into the murders, and co-authored a non-fiction book on the killings with U.S. journalist and writer Douglas Preston.
The Tuscany killings, which took place between 1968 and 1985, triggered a long and costly criminal probe, which is still open. The murders were especially cruel, with female victims missing some of their body parts. Pietro Pacciani, a farm worker, was tried in 1994 on charges of committing seven of the eight double-murders. Known as the "Monster of Florence," he was convicted and sentenced to life in prison. An appeals court, however, overturned Pacciani's sentence in 1996, and ordered that he be retried. While awaiting a second trial, Pacciani died in 1998 of what authorities said were natural causes. Two more suspects are now serving jail terms for alleged involvement in several of the murders, according to The Associated Press.
Spezi's wife, Miriam, told CPJ that authorities showed no warrant when they took her husband on April 7, nor did they explain why or where they were taking him. News reports say the journalist is now under criminal investigation for allegedly defaming Perugia prosecutors through the media; attempting to sidetrack an official murder probe by planning to plant evidence; and involvement in the 1985 alleged murder of a Florentine doctor.
These are very serious allegations, whose substance and supporting evidence should be clarified and made public. Authorities in Perugia have not done so, and Spezi remains in jail for a 12th consecutive day. On April 14, Judge De Robertis refused to grant a defense motion to release Spezi during the investigation, the Italian news agency ANSA reported.
Spezi's lawyer, Alessandro Traversi, told CPJ that he is planning to file another motion seeking his client's release. "The prosecution has given no substantive explanation and evidence of my client's alleged guilt," Traversi said.
CPJ research and interviews with Italian journalists, some of whom asked to remain anonymous for fear of official retaliation, show a pattern of official harassment against Spezi in connection with his investigation of the "Monster of Florence" case.
Background
In 2001, Florence police and Perugia prosecutors, including Giuttari and Mignini, resurrected the "Monster of Florence" criminal probe after the emergence of what they called a new lead. They proposed a new theory that said the murders were committed not by a sole killer but by members of a Satanic sect who used body parts from the killings as ritual offerings, the AP said.
Spezi is considered by colleagues to be an expert on the "Monster of Florence" case, and has dedicated a large part of his career to researching the murders. He disagreed with the prosecution's new focus, Miriam Spezi and the Preston told CPJ.
Preston, 49, a best-selling author who has written for the New Yorker, National Geographic, Smithsonian, and other prominent magazines, has worked with Spezi for the past five and a half years on an independent investigation of the "Monster of Florence" case. The result of their collaboration–the non-fiction book Dolci Colline di Sangue (Sweet Bloody Hills)–was released today by the Italian publishing house RCS Libri, Miriam Spezi told CPJ. In the book, Spezi and Preston criticize the official Florence-Perugia investigation and directly criticize Giuttari and Mignini for pursuing a focus not backed by forensic evidence, Preston told CPJ. The authors suggest a sole killer was responsible, but not Pacciani.
Between 2000 and 2002, Spezi wrote a number of articles in the Italian press and appeared on television shows, where he presented the results of his own investigations in the cases, local sources told CPJ. Tensions between Spezi and investigators peaked after Spezi appeared in May 2002 on the RAI 3 television show "Chi l'ha visto?" (Who has seen this person?). Spezi was accompanied by a forensic expert, who sought to cast doubt on the official probe, Preston told CPJ.
Since November 2004, the GIDES police unit headed by Giuttari has searched Spezi's home three times, Miriam Spezi told CPJ.
On November 18, 2004, police seized Spezi's computer, disks, correspondence, e-mail correspondence with Preston, notebooks, and an address book that included contact information for sources, Miriam Spezi said. The computer hard drive contained a draft manuscript of the book, including the date of its expected publication. Authorities returned the materials two months later–with the exception of the address book, Miriam Spezi told CPJ. A photocopy of that was given instead.
The search warrant GIDES presented to Spezi said he was being investigated for 18 alleged crimes, but the precise crimes were labeled "secret" and were not disclosed, Miriam Spezi and Preston told CPJ.
Preston said he, too, endured harassment from GIDES and prosecutor Mignini while in Florence on a working vacation this year. On February 22, two GIDES officers handed him a summons to appear at Mignini's Perugia office for questioning.
When Preston appeared at the office the next day, he said, he was questioned for two and a half hours about his relationship with Spezi, their journalistic activities, and their research into the "Monster of Florence" killings. Mignini played a recorded conversation between Preston and Spezi and asked him its "real" meaning. Preston said Mignini pressured him to confess to helping Spezi plant evidence at a crime scene and sidetracking the official probe into the "Monster of Florence" killings. Preston said he refused, prompting Mignini to say the writer would be prosecuted for perjury if he stayed in the country. Preston said he is unable to return to Italy for fear of being brought to trial.
Several local journalists told CPJ that Italian reporters are afraid to speak openly in support of Spezi because they fear angering authorities. Several declined to be quoted by name for fear of official harassment.
Daniela Preziosi, editor at the Rome-based independent weekly Left Avvenimenti, told CPJ that journalists in Italy work in a climate of fear and feel that press freedom is in danger in Italy. Preziosi said she had been questioned by Mignini several times about her own work on the "Monster of Florence" case. "For journalists, working in a climate like this is a very serious problem," Preziosi told CPJ.
Journalists should not be fearful to conduct their own investigations into sensitive matters or to speak openly and criticize officials. In a democratic country such as your own, one that is an integral part of the European Union, such fear is unacceptable. We call on you to make sure that Italian authorities clarify the serious charges against our colleague Mario Spezi and make public all available evidence supporting those charges, or release him immediately.
The persecution of Mario Spezi and his U.S. colleague Douglas Preston, who is afraid to travel to Italy for fear of prosecution, sends a dangerous message to Italian journalists that sensitive stories such as the Tuscany killings should be avoided. Government efforts to promote this climate of self-censorship are anathema to democracy.
We call on you to do everything in your power to stop the harassment of our Italian colleague, Mario Spezi, and to ensure that our U.S. colleague, Douglas Preston, can travel to Italy and be allowed to work freely. Thank you for your attention to these urgent matters. We await your response.
Sincerely,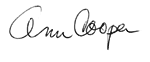 Ann Cooper
Executive Director