April 26, 2006

His Excellency Gen. Pervez Musharraf
President, Islamic Republic of Pakistan
Islamabad, Pakistan
Via facsimile: +92-51-922-4206
Dear President Musharraf:
We are greatly concerned about the disappearance of our colleague Hayatullah Khan, who has been missing since he was abducted by unknown gunmen in North Waziristan along Pakistan's border with Afghanistan on December 5. Members of his family and his colleagues have repeatedly asked the Committee to Protect Journalists to find out where he is being held and seek his release.
Khan was abducted soon after he photographed the purported remnants of a U.S.-made Hellfire missile that he alleged killed a senior al-Qaeda figure from Egypt, Hamza Rabia, in Miran Shah, the North Waziristan tribal region's main town. The pictures were an apparent contradiction of the Pakistani government's explanation that Rabia died in a blast caused by explosives located within the house, and not from an aerial attack. The explosion happened on December 1; Khan took his pictures on December 4, and they were widely distributed by the European Pressphoto Agency on the same day. Khan disappeared a day later.
The Khan family say they have been told by Pakistani government sources that Hayatullah is in the custody of the United States. Ihsanullah Khan, Hayatullah's 20-year-old brother, told CPJ through an interpreter, "A Pakistani military colonel who does not want his name revealed told me that on January 15 Hayatullah was taken by helicopter from a secret government holding place in Rawalpindi to Kohat and that he was turned over to the Americans soon after that." Rawalpindi, near the capital Islamabad, houses the headquarters of the Pakistani army. Kohat is the site of an air base. "The colonel said Hayatullah has been in American custody since about the first week of February. He said he was being held by the FBI or the CIA, but he did not know which one," Ihsanullah Khan added.
Both the Pentagon and FBI have told CPJ that they are not holding Khan. The CIA and the U.S. consular office in Peshawar declined to comment. We are writing to U.S. President George W. Bush to seek clarification but because of the uncertainty surrounding this case it is also possible that Hayatullah Khan is being held in Pakistan.
Ihsanullah Khan says that he has tried more than 30 times to contact responsible officials in the provincial and national governments and the military. "No government or military official will answer my questions or meet with me. I believe it is because they are afraid of the secret agencies who took Hayatullah," Ihsanullah told CPJ.
Mr. President, we ask that you order an immediate review of all Pakistani agencies, whether publicly known or unknown, to determine whether any has or has had Khan in custody. Any information gleaned in that investigation should be made available to Khan's family.
Sincerely,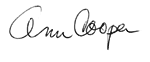 Ann Cooper
Executive Director