March 31, 2006
President Yahya A.J.J. Jammeh
c/o Embassy of the Gambia
1155 15th Street, NW, Suite 1000,
Washington DC 20005
Via facsimile: 1-202-785-1430
Your Excellency:
The Committee to Protect Journalists is alarmed by the detention since early Tuesday of two senior journalists for the private newspaper The Independent, whose offices were also sealed off by security forces. Editor Musa Saidykhan and General Manager Madi Ceesay, who is also secretary-general of the Gambia Press Union, have now been in custody for more than three days without being informed of the reasons, according to CPJ sources. Gambian law normally requires that they be brought before a court within a three-day period, a local lawyer confirmed.

Sources at The Independent told CPJ that the two were transferred today from police custody to the National Intelligence Agency (NIA). Information Minister Neneh Mcdoll-Gaye told the BBC on Wednesday that the two were being investigated in connection with a purported coup attempt on March 21. But in a brief telephone interview with CPJ yesterday, Saidykhan said a police officer had told him their detention was due to their work.
CPJ is deeply concerned not only that Ceesay and Saidykhan are being detained, but that they appear to be held in an arbitrary manner, without due process or access to legal counsel. Offices of The Independent in Banjul also remain sealed off by security forces, despite the absence of any court order, according to CPJ sources. The paper normally appears on Mondays and Fridays, but staffers have been unable to produce today's edition because of the government action.
These developments call into question the Gambia's willingness to abide by international standards. It also heightens suspicion that these moves are designed to suppress critical reporting by The Independent.
This is not the first time that the newspaper and its staff have been subjected to official harassment. Last October, NIA agents detained and harassed Saidykhan in connection with an article on the unsolved December 2004 murder of prominent Gambian editor Deyda Hydara (see CPJ news alert of October 27, 2005). The Gambian government has also failed to solve a series of arson attacks on private media, including two against The Independent in 2003 and 2004.
We call on Your Excellency to ensure that our colleagues Ceesay and Saidykhan are released immediately, in conformity with Gambian law and international standards, and that The Independent be allowed to resume publishing now, without fear of reprisal.
Thank you for your attention to these urgent matters. We await your reply.
Sincerely,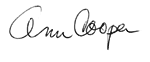 Ann Cooper
Executive Director