March 24, 2006
His Excellency President Ali Abdullah Saleh
C/o Ambassador Abdul Wahab al-Hajjri
Embassy of the Republic of Yemen
2600 Virginia Avenue, N.W.
Washington, DC 20037
Via facsimile: 202-337-2017
Your Excellency:
The Committee to Protect Journalists is alarmed by the March 11 abduction and assault of a Yemeni journalist who was warned to stop writing his weekly column because it offended state security forces. A recent series of attacks against journalists, coupled with the government's indifference, is contributing to an ever more repressive climate for the press.

Qaed al-Tairi, a journalist for the Socialist Party weekly Al-Thawri, told CPJ that several men kidnapped him at around 9 a.m. The perpetrators placed a hood over his head, put him into their Toyota Land Cruiser, and beat him, he said.
Al-Tairi, who also works for the Ministry of Information in Sana'a, said the men took him to an area called Wadi Thaqban. The assailants shocked him with an electric prod, and one attacker attempted to break the fingers of his writing hand, al-Tairi said.
Throughout, he said, they threatened him with further violence and warned they would kidnap members of his family. They told him his column about local political factions had crossed "red lines" intended to prevent criticism of public figures, and they said he risked death by continuing to write the column, al-Tairi told CPJ.
The journalist said he may also have offended Yemeni officials and Islamist figures in comments he made at conferences on February 26 and March 8 that advocated the right of women to run in the Yemeni elections.
Al-Tairi said he reported the kidnapping and assault to police in Wadi Thaqban and to the Interior Ministry's terrorism prevention and organized crime office. He said investigators reported that several witnesses saw the license plate of the car used in the abduction. Neither the car nor the perpetrators have been found.
Over the last two years, at least two dozen outspoken Yemeni journalists have been victims of assault, imprisonment, or spurious criminal lawsuits, while others have faced intimidation by security agents and smears in the state-controlled press, a recent CPJ investigation found. In the last year alone, at least seven newspapers have been shuttered by government or court order, CPJ found.
At the same time, Yemen's Parliament is debating a new press law that sets out harsh restrictions on the media. Journalists fear the law could be used to silence critical voices in the run-up to presidential elections scheduled for September.
The conditions for the independent press are worsening daily and are tarnishing Yemen's international image. The Yemeni government's lack of action has allowed these perpetrators to act with impunity.
We call on you to publicly condemn violent attacks, acts of intimidation, and other crimes carried out against members of the press. Thorough and transparent investigations must be conducted into these attacks, and the perpetrators must be brought to justice. The Yemeni government must cease interfering with the press, including newspaper suspensions, professional bans on journalists, and harassment from security agents. Moreover, banned journalists and newspapers must be allowed to resume their work immediately.
Thank you for your attention to these urgent matters. We look forward to your reply.
Sincerely,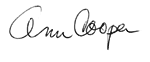 Ann Cooper
Executive Director