February 3, 2006
Mr. José Manuel de la Sota
Governor of Córdoba
Ciudad de Córdoba
Argentina
Via facsimile: 54-351-434-3013
Dear Governor de la Sota:
The Committee to Protect Journalists is deeply concerned about the safety of Argentine journalist Mariano Saravia, who has been threatened and harassed repeatedly since the publication of a book describing provincial police abuses.

Saravia, a reporter for the Córdoba-based daily La Voz del Interior in central Argentina, exposed police torture during and after military rule in his book, La Sombra Azul, which was released in March 2005.
In July 2005, Saravia told CPJ that he found 10 bullets carefully arranged on his doorstep. A month later, the journalist found a swastika painted across his front door. In September, four men in a white van spent several hours parked outside his house only to speed away when a neighbor approached. The next month, Saravia found a dead bird hanging from its claws inside his garage. A series of disturbing incidents followed in November 2005, including the burglary of his home, the disappearance of his dog, and vandalism in his garden.
For eight months, Saravia has received anonymous threatening telephone calls at his home. The journalist described hearing insults, long silences, laughs, loud screams, barking dogs, and funeral music on these calls. Saravia filed complaints with police after each incident.
Saravia has also received several letters from former officers of the Argentine military imprisoned for crimes against humanity and named in La Sombra Azul for their links to provincial police. The ex-officers urged Saravia to retract his work. One has filed a civil defamation lawsuit against the journalist and, surprisingly, a judge has attached 20 percent of Saravia's monthly salary while the case is pending. While we have separate concerns for the judiciary about the judge's sympathetic stance toward the plaintiff, we urge you to ensure that this ruling does not give license to those who would threaten or harass Saravia.
Saravia has been targeted for his writings on matters of great public interest. Eight months after the threats and harassment started, the investigation has yielded no suspects or legal action. We urge you to do everything in your power to ensure that a complete and independent investigation is made into these acts of intimidation and to ensure that those responsible are brought to justice.
Sincerely,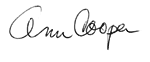 Ann Cooper
Executive Director