February 22, 2006
His Excellency Mahinda Rajapaksa
President, Democratic Socialist Republic of Sri Lanka
Presidential Secretariat
Colombo-1
Sri Lanka
Fax: +94 1 333 703
Dr. Anton Balasingham
Liberation Tigers of
Tamil Eelam Peace Secretariat,
Liberation Tigers of Tamil Eelam,
A9 Road, Kilinochci, Sri Lanka
Fax: +94 21 228 3959

Gentlemen:
As you resume negotiations in Geneva today to establish a just and lasting peace in Sri Lanka, we call your attention to the urgent issue of journalist security. The free flow of information, a vital ingredient in establishing the peace, is jeopardized by ongoing violence against the press.
Among the more than 60,000 people killed in the last two decades in Sri Lanka are a number of journalists, some of whom were partial to particular parties in the conflict. As a nongovernmental organization dedicated to defending press freedom worldwide, the Committee to Protect Journalists documents attacks on journalists and has supported journalists who have made a professional commitment to report on Sri Lanka's civil conflict.
As all parties work toward a peaceful solution of Sri Lanka's civil war, CPJ calls on you to respect the important but dangerous role that journalists play in such a situation. We also call on all parties to recognize that even journalists who choose political sides are not valid targets for arrest or abuse. And we urge all sides to make a commitment to ensure that journalists are able to carry out their duties without fear of intimidation or reprisal.
In 2005, two Tamil journalists were murdered and others were threatened. Independent journalists were not only caught in the fighting between government and Tamil forces, but also in the conflict between Tamil factions. In April, Tamil journalist Dharmeratnam Sivaram was seized outside a police station in the capital, Colombo, and shot dead. Sivaram was a founding member and contributor to the TamilNet news Web site and a military and political columnist for the English-language Daily Mirror. Investigators made one arrest, but the case has not come to trial.
No arrests have been made in the case of Tamil broadcaster Relangi Selvarajah and her husband, both of whom were killed by unidentified gunmen in August. Selvarajah was a radio and television host for the state-run Sri Lanka Broadcasting Corporation and for the Sri Lanka Rupavahini Corporation. Local newspapers reported that Selvarajah also produced an SLBC program that was known for criticizing the LTTE.
The pattern of attacks followed by little or no investigation has become common in Sri Lanka. Police have yet to make any arrests in the deaths of two Tamil journalists murdered in 2004–veteran journalist Aiyuthurai Nadesan in Batticaloa district, and Bala Nadarajah Iyer, a writer and editor at the state-run Tamil daily Thinakaran, in Colombo. The failure to prosecute those responsible for these heinous crimes undermines the press and the peace process itself.
In addition to these attacks, CPJ has learned of instances in which authorities in Colombo have cordoned off areas and targeted journalists for questioning. We urge you to halt all such sweeps, which create a chilling and intimidating atmosphere for journalists.
Thank you for your attention to this urgent matter.
Sincerely,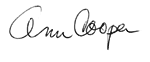 Ann Cooper
Executive Director