February 23, 2006
His Excellency President Ali Abdullah Saleh
C/o Ambassador Abdul Wahab al-Hajjri
Embassy of the Republic of Yemen
2600 Virginia Avenue, N.W.
Washington, DC 20037
Via facsimile: 202-337-2017
Your Excellency:
The Committee to Protect Journalists wishes to express its grave concern about the criminal prosecution of four Yemeni journalists facing lengthy prison terms if convicted under Yemen's press law for publishing controversial cartoons depicting the Prophet Muhammad. Their newspapers have all been ordered closed.

Mohammed Al-Asadi, editor-in-chief of the English language Yemen Observer; Abdulkarim Sabra, managing editor and publisher of Al-Hurriya; Yehiya al-Abed, a journalist for Al-Hurriya; and Kamal al-Aalafi, editor-in-chief of the Arabic-language Al-Rai Al-Aam are all charged with violating Article 103 of the Press and Publications Law of 1990. Article 103 prohibits "printing, publishing, circulating or broadcasting … anything which prejudices the Islamic faith and its lofty principles or belittles religions or humanitarian creeds." If the journalists are convicted, they could be jailed for up to one year.
Sabra and al-Abed were detained on February 12 and remained in jail until Tuesday when they were released on bail. Mohammed Al-Asadi was detained February 12 and remained in custody until he was granted bail on Wednesday. Al-Aalafi, who originally went into hiding, was detained Wednesday and released on bail, according to the NewsYemen Web site.
The Yemeni Ministry of Information ordered the closure of the Yemen Observer after it published three cartoons with black marks covering potentially offensive portions. Editor-in-Chief Mohammed Al-Asadi told CPJ that his newspaper published the drawings as part of coverage on February 4 intended to "protest the concept of their existence." The Sana'a-based paper sought to denounce the cartoons while calling for calm and urging Yemenis to accept apologies offered in Denmark, where the cartoons were first published last September, he said. The other journalists had similar intentions.
On February 6, Yemen's Ministry of Information ordered the closure of Al-Hurriya after it published four drawings the week before as part of its coverage of the protests spawned by the cartoons. The Ministry of Information also revoked the license of the Arabic-language Al-Rai Al-Aam
CPJ recognizes the deep sensitivities surrounding this issue, but no solution can be found in silencing newspapers or jailing journalists. The fact that people may take offense at publication of certain information or ideas should not be used as a basis for restricting the work of the press. Given your Excellency's support for the new draft press law, which abolishes prison sentences for journalists, we call on you to ensure that these four journalists are not imprisoned for practicing their profession and that the charges against them are dropped. We further call on you to immediately reinstate the licenses of the newspapers to publish.
Thank you for your attention to this important matter. We look forward to your reply.
Sincerely,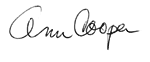 Ann Cooper
Executive Director