February 10, 2006
His Excellency Joseph Kabila
President of the Democratic Republic of Congo
Ngaliema, Kinshasa
Democratic Republic of Congo
c/o Embassy of the DRC to the United States
1800 New Hampshire Avenue, NW
Washington DC 20009
Via Facsimile: (202) 234-2609
Your Excellency:
The Committee to Protect Journalists is deeply troubled by recent threats against the Congolese press freedom group Journaliste en Danger (JED) after the Kinshasa newspaper Le Soft reported findings from JED's investigations into the November murder of journalist Franck Ngycke Kangundu and his wife, Hélène Mpaka. JED President Donat M'baya Tshimanga, who is quoted in Le Soft's February 7 article, and JED Secretary-General Tshivis Tshivuadi went into hiding after receiving an anonymous threatening phone call. JED legal adviser Charles Mushizi also received a threatening phone call.
Kangundu, a veteran political affairs journalist at the independent daily La Référence Plus, was shot shortly after midnight on November 3, 2005, by unidentified assassins who accosted him at his home in the capital, Kinshasa. JED, which conducted an investigation at the murder scene the following day, reported that several masked men approached Kangundu in front of his house, forced their way in, and shot his wife as she tried to escape. When Kangundu offered them money and his car if they would let him go, the assailants replied that they had been "sent to kill him," according to witnesses interviewed by JED whose names were withheld. The assailants took the journalist's mobile phone before leaving, JED reported and police confirmed.
On November 7, more than 1,000 journalists, human rights activists, and others staged a silent demonstration through the streets of Kinshasa to express outrage at the murders and call for justice. Vice President Azerias Ruberwa received a delegation from the demonstrators the same day and promised to meet its demand for an independent inquiry, according to JED.
At a press conference on November 21, police presented three members of the military as the suspected assassins. State media suggested in a report the same day that the motive was theft, according to JED. However, investigation by JED suggests that the assassins were not motivated by money and that their actions may have been part of a wider conspiracy. Authorities have not commissioned the promised independent probe and have been silent on the murders since the press conference.
According to the article published by Le Soft, information gathered by JED and the newspaper raise the possibility that the murder may have been linked to Kangundu's alleged possession of sensitive documents on an alleged illegal transfer of government funds to a foreign power.
Kangundu's murder has cast a deep chill over your country's independent journalists, who already face frequent threats and harassment, according to CPJ research. Ending impunity for serious attacks is integral to a climate in which journalists can work freely and without fear of reprisal. This is especially important in the run-up to historic elections scheduled for April this year.
At a press conference on February 3, JED reiterated its call for an independent inquiry into the murders of Kangundu and Mpaka and expressed concerns about the police investigation. We support JED's efforts and we note with concern inconsistencies and a lack of follow-up in the current inquiry.
We urge you to swiftly appoint an independent inquiry into the murders and give it the power to guarantee the safety of witnesses. We also call on you to ensure the safety of JED staff and make certain that JED is allowed to contribute its findings to an independent commission.
Thank you for your attention in this urgent matter. We await your reply.
Sincerely,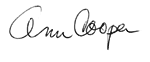 Ann Cooper
Executive Director