February 23, 2006
His Excellency Muhammed Hosni Mubarak
President, Arab Republic of Egypt
Abidine Palace
Cairo
Arab Republic of Egypt
Via facsimilie +202 795 3192
Your Excellency:
The Committee to Protect Journalists urges you to fulfill the commitment you made two years ago today to initiate legislation to eliminate prison sentences for what journalists report and thus narrow the gap between Egyptian law and international press freedom standards.

The hopes spawned when Egyptian Press Syndicate Secretary-General Galal Aref publicly conveyed your promise on February 23, 2004, have gradually given way to disappointment. Not only is your pledge unfulfilled two years later, but during this period journalists were sentenced to prison, harassed, and assaulted for doing their job.
Indeed, the government has moved to add legal restrictions on the press. In June 2005, the parliament largely controlled by the ruling National Democratic Party passed amendments to the 1956 Law on Political Rights, introducing imprisonment and fines for publishing "false information" about elections or the behavior or morality of candidates. These amendments, together with attacks on the press and prison sentences handed down by courts, have had a chilling effect on the already beleaguered community of independent journalists in Egypt.
Prominent journalists and writers contributing to state-owned papers such as Al-Ahram and to emerging independent papers told CPJ after the release of its annual report, Attacks on the Press, on February 14, 2006, that opponents of the press remain entrenched and are extremely influential within the Egyptian state.
The decision to try Abdel Nasser al-Zuheiry, Alaa al-Ghatrifi, and Youssef al-Oumi, reporters for the independent daily Al Masry al-Youm (The Egyptian Today), for allegedly defaming former Minister of Housing Mohammed Ibrahim Suleiman in an August 2004 article serves as an example of the tremendous influence exerted by those opposed to press freedom in Egypt.
These three Al Masry al-Youm journalists, who were sentenced in April 2005 to one year in prison, await the verdict of a criminal court of appeals in Cairo. Ironically, a verdict is expected today, the second anniversary of your promise to decriminalize press offenses.
CPJ calls on your Excellency to promptly carry out your promise and turn the page on imprisoning Egyptian journalists for what they report. We also call on you to ensure that attacks against journalists are thoroughly investigated and the perpetrators brought to justice. CPJ has documented a number of alarming incidents including: May 2005 assaults allegedly committed by ruling party supporters against journalists covering protests in Cairo; attacks by security forces on reporters covering parliamentary elections in November 2005; and the 2004 abduction of Abdlhalim Kandil, a former contributor to the weekly Al-Arabi.
Thank you for your attention to these urgent matters. We look forward to your reply.
Sincerely,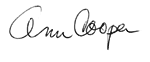 Ann Cooper
Executive Director