January 31, 2006
His Excellency Ambassador Zhou Wenzhong
Embassy of the People's Republic of China
2300 Connecticut Avenue, NW
Washington, DC 20008
Your Excellency:
I am writing to you as the highest representative of China in the United States to ask that you make known to the authorities in Beijing, including President Hu Jintao, our deep concern about the imprisonment of Internet journalist Shi Tao.

Enclosed are more than 400 appeals signed by prominent journalists and media executives calling for the immediate and unconditional release of Shi Tao, a freelance Internet essayist and former editor of the Changsha-based Dangdai Shang Bao, who is serving a 10-year sentence for distributing information online.
Shi Tao has been imprisoned since November 2004. In April 2005, the Changsha Intermediate People's Court convicted him of "leaking state secrets abroad" in connection with an e-mail that he sent to the editor of an overseas Chinese Web site a year earlier. The e-mail described propaganda department instructions on how his newspaper should cover the 15th anniversary of the military crackdown on pro-democracy demonstrators in Tiananmen Square.
In recognition of his commitment to free expression, CPJ honored Shi Tao with its International Press Freedom Award in November 2005. Guests at the November 22 awards dinner in New York signed the appeals, which urge Your Excellency's government to release Shi Tao and more than 30 other journalists jailed in China.
We ask you to ensure that these appeals are delivered to the relevant authorities in Beijing and to convey to your government the deep international concern about the imprisonment of Shi Tao.
We renew our appeal for Your Excellency's government to do everything in its power to ensure that Chinese constitutional protections of the right to expression and China's commitment to the International Covenant on Civil and Political Rights, which guarantees the right to receive and impart information, are upheld.
Thank you for your attention to this important matter. We await your reply.
Sincerely,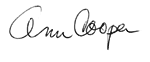 Ann Cooper
Executive Director