January 13, 2006
His Excellency Kay Rala Xanana Gusmão
President of the Democratic Republic of Timor-Leste
C/o The Embassy of the Democratic Republic of Timor-Leste
3415 Massachusetts Avenue, NW
Washington, D.C. 20007
Via facsimile: 202 965-1517
Your Excellency:
The Committee to Protect Journalists urges you to refrain from signing a bill before you that threatens freedom of the press and free expression by imposing harsh penalties for defamation. As you know, Prime Minister Mari bim Altakiri approved on December 6, 2005, a bill revising the penal code, which had been passed by the National Parliament. The penal code revisions now before you allow for up to three years imprisonment and unlimited fines for publishing statements deemed defamatory of public officials.

The bill threatens journalists whose reports on public officials or government institutions might be considered defamatory, even if the facts are fairly and accurately represented and are reported in good faith. Your nation's stated commitment to a free press and to democracy is undermined by measures that provide special protection to public officials. There appeared to be little open parliamentary debate or public discussion about this proposal.
With presidential elections scheduled for 2007, the stage is not being set for an open campaign and the unhampered press coverage and public discourse necessary to the electoral process and the establishment of a firm democratic footing. It would be unfortunate now to move away from open and accountable government. It is incumbent on the government to ensure the voices of journalists and other citizens are not stifled during this crucial period.
We believe criminal defamation laws are unnecessary in a democracy and that prison penalties for such charges undercut the fundamental democratic principle of free expression. Democracies worldwide have provided appropriate remedies for defamation through civil law and monetary damages.
We urge you to not sign this legislation, and to challenge the political process that allowed such a bill to get to this stage without a full public debate.
Thank your for your attention to this urgent matter. We await your response.
Sincerely,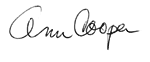 Ann Cooper
Executive Director