January 31, 2006
His Excellency Vladimir Putin
President of the Russian Federation
The Kremlin
Moscow, Russia
Via facsimile: 011 7 495 206-5137 / 206-6277
Your Excellency:
The Committee to Protect Journalists is concerned that regional prosecutors in Russia continue to use criminal libel laws to stifle independent news reporting that is critical of government officials and policies.

An emerging international consensus holds that criminal libel laws are inimical to press freedom, and that civil remedies provide adequate redress in instances where public officials allege they have been defamed. Yet Article 129 of Russia's Criminal Code provides for up to three years in prison for individuals convicted for criminal libel.
CPJ has learned of at least two criminal libel investigations opened against journalists in recent months. Prosecutors are pressing these cases at a politically sensitive time as senior government officials and politicians from the pro-Kremlin United Russia party are concerned about negative media coverage ahead of local elections in 2006 and parliamentary elections in 2007.
• On October 2, prosecutors in the city of Yoshkar-Ola in the autonomous republic of Mary El opened a criminal libel case against Mark Aron, editor-in-chief of the weekly newspaper "Vo!" Aron told CPJ that they are investigating an October 21, 2004, article that accused the local agriculture minister and other officials of participating in a drunken brawl during an October 2004 business trip to Moscow. Prosecutors continue to investigate the criminal libel case.
• On December 5, prosecutors in the western city of Kaliningrad opened a criminal libel case against Arseny Makhlov, founder of the local weekly Dvornik, and ordered the journalist not to leave the region while the matter is pending. Makhlov told CPJ that the case was filed in retaliation for articles published on November 30, 2004, and May 20, 2005, criticizing a prosecutor for closing a fraud case against a government official. Prosecutors questioned Makhlov on December 14, 2005, and continue to investigate the criminal libel case, Sergei Baranov, a lawyer representing Makhlov, told CPJ.
As a nonpartisan organization dedicated to the defense of press freedom, CPJ believes that reporting should not constitute a criminal offense and journalists should not be imprisoned for their work.
CPJ calls on Your Excellency to do everything within your power to ensure that prosecutors drop the criminal libel charges and stop persecuting Aron and Makhlov for doing their duty. We also urge you to work with the State Duma and Federation Council to repeal criminal libel legislation.
Thank you for your attention to these urgent matters. We await your response.
Sincerely,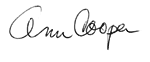 Ann Cooper
Executive Director