Your Excellency:
The Committee to Protect Journalists is deeply troubled by a disturbing pattern of targeted violence and intimidation against journalists working in the semiautonomous tribal areas bordering Afghanistan.
Hayatullah Khan, a journalist from North Waziristan, remains missing two weeks after five masked assailants abducted him at gunpoint from his car in the town of Mir Ali. No one has claimed responsibility for his abduction. But on December 1, days before the kidnapping, Khan reported from Haisori, North Waziristan, where local authorities claim senior al-Qaeda commander Abu Hamza Rabia was killed. Khan contradicted the authorities' account in the Urdu-language daily Ausaf that Rabia had died when munitions exploded inside a house. He quoted local tribesmen as saying the house was hit by a missile fired from an aircraft, and he photographed fragments of the missile for the European Pressphoto Agency.
Since Khan was abducted on December 5, government officials have made contradictory statements about his whereabouts and their efforts to secure his release, raising suspicions among journalists that the government is holding Khan in secret detention. Khalilur Rehman, acting governor of the North West Frontier Province, told a media delegation on December 14 that the government had made several arrests in connection with Khan's kidnapping and that the journalist would be released within days. Yet six days later, Khan remains unaccounted for.
When members of the Khyber Union of Journalists protested Khan's abduction yesterday and complained to Rehman's secretary, Arbab Shahzad, he told them that the more they demonstrated, the longer Khan would be held. He warned them that Khan would be held for one month if they continued to protest, according to a local journalist.
One week before his abduction, Khan told a colleague that he feared retribution from the government because of his reporting for the domestic and international press. The local government recently tried to recruit Khan to work for it as a political editor, but he refused, according to Khan's journalist colleagues. Two other journalists from the tribal areas took up the government's offer and left journalism, local sources tell CPJ.
In another disturbing incident, on December 16, Dilawar Khan Wazir, a stringer for the BBC Urdu-language service and the English language daily Dawn, escaped a bomb attack on his house in Wana, the capital of South Waziristan. None of his family was injured in the early morning blast. Wazir told the Daily Times that he thought the explosion came in retaliation for his participation in a discussion on the U.S. government-funded Voice of America about the unstable security situation in the tribal areas. Local sources say that Wazir has now left Waziristan with his family out of concern for their safety.
Wazir also received minor injuries earlier this year when unknown gunmen opened fire on a group of journalists traveling in a van from a press event in South Waziristan. Two journalists were killed, but no one has been arrested. Local journalists say that it has become impossible to cover the region safely.
These two latest incidents illustrate the rapid deterioration of press conditions since early last year, when the military intensified its offensive in the tribal areas. Both the military and the Taliban, who are operating from tribal areas, threaten and attack the press, local journalists say.
We are concerned that the government may be secretly holding journalist Hayatullah Khan, and we call on you to thoroughly investigate these allegations and to make all findings public. Further, authorities must find those responsible for bombing Dilawar Khan Wazir's home and hold them accountable in a court of law.
Journalists in the tribal areas are under extreme threat and are unable to do their important work. Every effort must be made to make conditions safe for reporters covering the ongoing conflict.
Thank you for your attention to this urgent matter. We look forward to your reply.
Sincerely,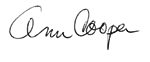 Ann Cooper
Executive Director