Your Excellency:
The Committee to Protect Journalists condemns the imprisonment of journalists for their work. In a survey released today, CPJ found that China is the world's leading jailer of journalists for the seventh consecutive year, with 32 writers and editors behind bars. Four were imprisoned this year, adding to the long list of journalists previously jailed.
Fifteen, or roughly half, of the imprisoned journalists are Internet writers, including Zhang Lin, Li Jianping, and Yang Maodong (commonly known by his pen name Guo Feixiong), who were jailed this year. As China's Internet users surpass 100 million, jailing individuals for voicing their opinions online or for transmitting news and information deprives Chinese citizens of the right to participate in their country's future.
More than three-quarters of the journalists jailed are held under vague accusations of antistate activity, including "inciting subversion" and "leaking state secrets." Broad application of these laws inhibits journalists from investigating corruption, health and safety crises, and environmental disasters, and it prevents open public dialogue on issues of crucial importance to the country.
National security charges are often used to restrict journalists' access to defense counsel. Another journalist imprisoned this year, Hong Kong-based Straits Times reporter Ching Cheong, has been held for more than seven months without access to a lawyer.
One of the imprisoned journalists, Shi Tao, was honored with CPJ's 2005 International Press Freedom Award. A freelance journalist for Internet publications and an editor for Dangdai Shang Bao, a business newspaper, Shi is serving a 10-year sentence for "leaking state secrets abroad." Shi was imprisoned in November 2004 for posting notes detailing the propaganda department's instructions on media treatment of the 15th anniversary of the military crackdown in Tiananmen Square. Your government did not classify the instructions as secret until after the fact.
Though our list of journalists imprisoned in China dropped this year from 42 to 32, this does not indicate a significant improvement in the press freedom conditions in your country. CPJ confirmed the release of nine journalists in 2005, while we learned of four journalists who were newly imprisoned. Five other journalists were removed from our list because their prison terms expired in recent years. Your government did not disclose the disposition of those cases, a common practice that avoids accountability. CPJ, however, was able to determine from nongovernmental sources that they are no longer likely to be in prison.
China also has the dubious distinction of jailing a journalist longer than any other nation in the world. Chen Renjie and Li Youping were jailed in July 1983 for publishing a pamphlet titled Ziyou Bao (Freedom Report). Codefendant Chen Biling was later executed.
The imprisonment of these journalists in reprisal for their independent reporting violates international law, including Article 19 of the Universal Declaration of Human Rights, which guarantees everyone "the right to seek, receive, and impart information and ideas through any media and regardless of frontiers."
As an independent organization dedicated to defending press freedom worldwide, we urge you to release our colleagues immediately and unconditionally and to respect the right of free expression guaranteed by the Chinese constitution and international standards.
Thank you for your attention to this urgent matter. We await your response.
Sincerely,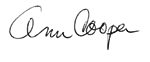 Ann Cooper
Executive Director