Your Excellency:
The Committee to Protect Journalists is deeply troubled by the continued detention of at least 13 journalists who were arrested in a crackdown on the private press following antigovernment protests in early November. These editors and publishers from the private, Amharic-language press, who were identified on a government "wanted" list publicized on state-owned media, have been detained without charge and denied bail. The journalists were jailed along with dozens of opposition and civil society leaders. Your Excellency has threatened to charge these detainees with treason, which is punishable by death in Ethiopia.
In an analysis of journalists imprisoned around the world for their work as of December 1, 2005, CPJ found that Ethiopia was the fourth worst jailor of journalists, surpassed only by China, Cuba, and Eritrea. (Read the analysis.)
Last week, two more journalists were sentenced to jail terms of three months and fifteen months, respectively, for articles published up to seven years ago. These imprisonments bring the total number of journalists jailed in Ethiopia to 15. Ethiopia now has the same number of imprisoned journalists as neighboring Eritrea.
See the list of journalists jailed as part of Ethiopia's media crackdown. On December 6, jailed editor Wosonseged Gebrekidan of Addis Zena was sentenced to eight months in prison, in a separate case, for allegedly defaming a former diplomat in an article published in 2002. (See CPJ's December 7 alert.) Authorities could still choose to prosecute him separately for treason, according to CPJ sources.
In addition, two journalists were jailed last week following their conviction on old criminal charges related to their journalistic work. Getachew Simie, former editor-in-chief of the defunct Amharic-language newspaper Agere, was imprisoned on December 7 after he was found guilty of criminal defamation, while Leykun Engeda, former editor-in-chief and publisher of the Amharic-language weekly Dagim Wonchif, was imprisoned on December 9 for allegedly publishing false information. (For more information, see CPJ's December 12 alert.)
As an organization of journalists dedicated to defending the rights of our colleagues worldwide, CPJ is writing to express our ongoing concern at Ethiopa's continued harassment and imprisonment of journalists, and to request further information on the legal status of those currently behind bars.
Thank you for your attention to these important matters. We await your reply.
Sincerely,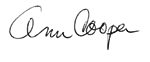 Ann Cooper
Executive Director