Your Excellency:
The Committee to Protect Journalists is deeply troubled by the continued imprisonment of Owei Kobina Sikpi, publisher of the small, privately owned Weekly Star. He was arrested by agents of the State Security Service (SSS) in the southern city of Port Harcourt on October 11. He was later transferred to the central prison in Port Harcourt, where he remains. Sikpi has been imprisoned for his work longer than any other journalist since Your Excellency was first elected in 1999, according to CPJ records.
Weekly Star editor Obinna Ahiaidu said Sikpi was arrested after he published an article that accused the Rivers State governor, Peter Odili, of involvement in money laundering. The SSS agents who arrested him also impounded the newspaper's 4,000-copy print run, Ahiaidu said.
On October 17, Sikpi was brought before the Port Harcourt High Court and charged with several counts of publishing false information, according to international news reports and a CPJ source. He was denied bail. The charges referred to the article about Odili, and stories in May and June about separatist militia in the oil-rich southern Niger delta and the presence of former Liberian president Charles Taylor in Nigeria, Ahiaidu told Agence France-Presse. Sikpi erroneously claimed that the United States had threatened to invade Nigeria if it did not hand Taylor over to the U.N.-backed war crimes court in Sierra Leone, according to a CPJ source.
CPJ is disturbed that Sikpi has remained in prison for almost two months because of his writing. As an organization of journalists dedicated to defending the rights of our colleagues worldwide, we believe that the use of criminal law against journalists for reporting news or opinion is wrong and has a deeply chilling effect on the press as a whole. Governments that dispute press reports can issue a statement or hold a press conference to set the record straight; organizations and individuals who believe they have been unfairly treated by the press have redress through the civil courts.
CPJ urges you to do everything in your power to ensure that Owei Kobina Sikpi is released immediately, and that criminal charges against him are dropped. We also respectfully urge you to work towards decriminalizing press offenses such as publishing "false news."
CPJ is also troubled by the continued use of the SSS to intimidate journalists and censor the news in Nigeria. This year alone, SSS agents have raided newsstands, harassed newspaper vendors, invaded newspaper offices, and detained at least one journalist besides Sikpi, according to CPJ records (see Nigeria case, Oct. 11, 2005). CPJ finds the SSS's actions to be deeply troubling, especially under a democratically elected administration that has sought to distance itself from Nigeria's history of rule by military dictatorship.
Thank you for your attention to this important matter. We await your response.
Sincerely,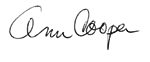 Ann Cooper
Executive Director