Your Excellency:
The Committee to Protect Journalists is alarmed by the recent assault on a Yemeni journalist, the latest in a disturbing series of attacks on the press documented over the past five months.
On November 12, at around 8 p.m., two masked gunmen assaulted 27-year-old freelance Yemeni journalist Nabil Subaie near Sanaa University while he was on his way home, according to press accounts and Yemeni journalists who spoke with CPJ. The assailants stabbed Subaie in his right arm and upper back. After Subaie resisted, he and a number of bystanders chased the attackers, but they were repelled by gunfire. The English-language weekly Yemen Times reported that the gunmen escaped in a blue Mazda without a license plate. Subaie was treated at the Science and Technology University Hospital in Sanaa and is recovering from his injuries.
The Yemeni Ministry of Interior announced that it had detained two suspects and portrayed the attack as a simple theft, according to local reports. But journalists noted that Subaie, who regularly contributes to the opposition newspapers Al-Thawri, Al-Shoura, Al-Nida'a, and Al-Tajammu, has been a frequent and outspoken critic of the government in his newspaper columns and recently criticized Your Excellency for appointing several family members to key government positions.
The assault on Subaie is only the most recent example in a frightening spate of violence against the press. These recent assaults have not been properly investigated, which is particularly disturbing because two of the attacks have been linked to Yemeni security authorities. Together they have fostered a climate of fear and intimidation for media professionals. The recent attacks include:
• Mujeeb Suwailih, Al-Arabiya, and Najib al-Sharabi, Al-Ekhbariya On November 4, Suwailih, a cameraman for the pan-Arab news channel Al-Arabiya, and al-Sharabi, a correspondent for the Saudi Arabia-based satellite channel Al-Ekhbariya, were covering a strike by employees of a public textile factory in Sanaa when they were attacked by Yemeni security officers. Suwailih was beaten when he refused to hand over his camera, suffering internal bleeding, three broken ribs, and severe bruising on his legs, an Al-Arabiya spokesman told CPJ. Both journalists were detained for several hours at a nearby police station where they were threatened by the same officers who attacked them earlier. The Yemeni Ministry of Interior said it would launch an investigation into the attack, but no police officer has been held responsible as yet, according to local journalists and representatives of the Yemeni Journalists Syndicate.
• Jamal Amer, Al-Wasat
On August 23, four men seized Jamal Amer, editor of the weekly Al-Wasat, and bundled him into a waiting car. Amer said the men punched him, accused him of getting funding from the U.S. and Kuwaiti embassies, and warned him about defaming unspecified "officials." Amer said he was released about four hours later. He said he believes a car used in the abduction belonged to the Yemeni Republican Guard, based on the numeric configuration of its license plate, 11121/2. Amer's newspaper has criticized corruption, nepotism, and misconduct in the Yemeni government. Just before the attack, Al-Wasat, alleging nepotism, published the names of relatives of government officials who were recipients of government scholarships to study abroad. No arrests have been made, and journalists told CPJ that no effort was made to seriously investigate the attack.
• Haji al-Jehafi, Al-NaharIn July, Haji al-Jehafi, editor of the weekly newspaper Al-Nahar, was wounded when a letter bomb addressed to him exploded, the Yemen Times reported. Al-Jehafi said in an interview with the newspaper that a prominent member of the Shura Council, Sheikh Mohammad Ahmad Mansour, had threatened him prior to the attack in response to published criticism.
You and your government have repeatedly professed a commitment to a free press. A free and open press, however, hinges on the ability of journalists to carry out their work safely and without fear of assault. The unwillingness or inability of your government to stem such attacks and bring those responsible to justice calls into question Yemen's commitment to the safety of media professionals and to a free press. So, too, does the generally muted response of high-level Yemeni government officials in condemning these brazen attacks.
Yemeni journalists have described a climate of mounting intimidation. The government's failure to take determined action will have a debilitating effect on the rule of law, human rights, and free expression, and it will damage Yemen's reputation as a country that tolerates open media.
We urge you to publicly condemn these brutal attacks against the media and to personally ensure that appropriate law enforcement authorities conduct thorough, transparent, and expeditious investigations so that the assailants are held accountable to the full extent of the law.
Thank you for your attention to this urgent matter. We look forward to your reply.
Sincerely,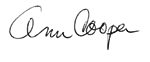 Ann Cooper
Executive Director