Your Excellency:
The Committee to Protect Journalists is troubled by restrictions on media freedom in Uganda following the November 14 arrest of opposition leader Kizza Besigye. Your Excellency's government has instructed journalists not to comment on or discuss Besigye's upcoming trials on treason, terrorism and rape charges. Ugandan troops today barred journalists from attending Besigye's court hearing in the capital Kampala, according to Agence France-Presse. Police have also recently harassed staff members of the independent daily The Monitor, impeded its circulation, and threatened to close it down altogether.
On November 23, Information Minister James Nsaba Buturo threatened to withdraw the licenses of media outlets that comment on the charges against Besigye and his upcoming trial with 22 co-defendants in a civilian and military court. According to local news reports, Buturo said he was "very eager" to do so. The minister has claimed that media debates could prejudice the court proceedings against Besigye.
The minister's threat came a day after authorities banned public demonstrations related to Besigye's arrest. Foreign journalists have questioned whether the arrest is an attempt to undermine his bid to run against Your Excellency in March 2006 elections.
As an organization of journalists dedicated to defending the rights of our colleagues worldwide, CPJ is concerned that Your Excellency's government has sought to stifle any discussion on this matter of public concern. Government directives limiting the scope of political debate are an unacceptable form of media censorship.
Ugandan authorities have also harassed journalists and other staff members of The Monitor after it published a paid advertisement soliciting contributions for "The Kizza Besigye Human Rights Fund" to assist the legal defense of "political prisoners." On the night of November 17, as the issue carrying the advertisement was printing, armed police officers entered The Monitor's offices and accused the newspaper of printing the advertisement illegally, according to an article in the paper. The police also demanded to know who was responsible for putting up similar posters in Kampala. According to The Monitor's article, police stopped the newspaper's delivery vans at several roadblocks later the same night, and confiscated the paper in at least two towns.
This incident is especially troubling since it followed government threats on November 15 to shutter The Monitor over a story about Your Excellency's first choice for army chief. Political reporter Andrew Mwenda wrote that you had first offered the job of defense forces chief to your younger brother Salim Saleh, who declined the offer. In a statement, the government said that the story was "false and an attempt to malign the president."
Mwenda currently faces over a dozen criminal charges of sedition and "promoting sectarianism" in connection with a talk show broadcast in August on the Monitor group's KFM radio, focusing on the helicopter crash that killed southern Sudanese leader John Garang. The journalist's trial has not yet been scheduled, pending a decision in the Monitor group's attempt to challenge the sedition law's constitutionality before the Supreme Court.
CPJ urges Your Excellency to drop all criminal charges against Andrew Mwenda, to publicly rescind threats to shutter media outlets for commenting on the legal proceedings against Kizza Besigye, and to allow journalists in Uganda to do their work during this crucial time without fear of official harassment, censorship or reprisals.
Thank you for your attention to these important matters. We await your response.
Sincerely,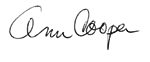 Ann Cooper
Executive Director