Your Excellency:
The Committee to Protect Journalists is writing to protest your government's targeting of the private press following clashes last week between protesters and security forces, in which at least 40 people were killed, according to international news reports.
For the past two days state-owned media have published a list of people who your government plans to prosecute for attempting to "violently undermine the constitutional order in the country."
Besides opposition leaders, the heads of the Ethiopian Teachers' Association and local representatives of the international charity Action Aid, many of whom are already in jail, the list includes publishers and editors of eight private, Amharic-language weekly newspapers. It also includes the president of the Ethiopian Free Press Journalists' Association (EFJA), Kifle Mulat. State media have disseminated photographs of many of these journalists, and have called on the public to tell police their whereabouts.
Information Minister Berhan Hailu told CPJ today that the journalists had betrayed journalistic ethics and were "working hand in hand with the activities of some political parties who are actively involved in destabilizing the peace and stability of the country." But he declined to give details of the allegations and would not comment on the charges the journalists could face.
At least two journalists have already been arrested. Dawit Kebede, editor-in-chief of the independent weekly Hadar, and deputy editor Feleke Tibebu were detained on November 2. Their names are on the wanted list along with that of their publisher. They are being held at the central prison in Addis Ababa. According to local sources, the editors appeared in court on Monday as part of a large group of political detainees. The group, which included senior opposition members and civil society leaders, were denied bail and returned to jail until November 22 but were not charged.
Many local journalists have gone into hiding, fearing arrest. In addition, local sources told CPJ that police stationed in the government-owned printing press have prevented most private newspapers from publishing since last week. Minister Hailu declined to comment on whether the police actions are the result of a government directive.
Security forces have also detained family members of journalists who are in hiding, according to CPJ sources. On November 2, police arrested the mother of newspaper owner Serkalem Fassil, who is in hiding with her journalist husband Iskinder Nega. Despite earlier reports from CPJ sources that Fassil's mother had been released, local sources said today that she has been transferred to a prison cell in Addis Ababa. Fassil owns the Amharic-language weeklies Asqual, Menilik, and Satanaw. Both her name and Nega's were on the government wanted list.
Your government's crackdown on the media followed threats by authorities last week to arrest leaders of the EFJA and journalists accused of being "mouthpieces" for the opposition Coalition for Unity and Democracy (CUD) party. Authorities have also used state-owned media to smear foreign and independent media, endangering the safety of their journalists. On November 1, Minister Hailu told the state-owned newspaper The Herald that radio stations Voice of America and Germany's Deutsche Welle were "bent on destabilizing the peace and stability of the country." Both stations are popular and respected news sources in Ethiopia. Your Excellency's government has refused so far to license any local independent radio stations.
As an organization of journalists dedicated to defending the rights of our colleagues worldwide, CPJ is deeply troubled by your government's harassment and censorship of journalists. We urge you to release Dawit Kebede and Feleke Tibebu, and to call off your government's apparent campaign to shut down much of the private press in Ethiopia. Journalists must be free to do their jobs without fear of reprisal.
Thank you for your attention to these important matters. We await your reply.
Sincerely,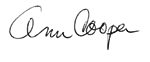 Ann Cooper
Executive Director