Your Excellency:
The Committee to Protect Journalists strongly condemns the October 11 arrest and imprisonment on criminal defamation charges of Mam Sonando, a prominent radio journalist and founder of Sambok Khmum Radio FM 105, one of Cambodia's few independent news outlets.
Sonando was jailed in retaliation for his reporting on territorial concessions your government plans to make to Vietnam as part of a bilateral border demarcation treaty. Sonando's story about the treaty aired on September 20 and featured an interview with France-based expert Sean Peng Se, who criticized the concessions.
On November 3, the court of appeals denied Sonando's bail application.
Besides the criminal defamation charges, your appointed lawyer is filing charges of incitement and disseminating false information against Sonando.
Your government has also moved to imprison a number of trade union activists that have commented critically on the territorial treaty, and we are aware of at least two other journalists who have fled Cambodia due to concerns about their personal safety after airing reports on the same subject.
In the weeks since Sonando's imprisonment, Phnom Penh-based journalist associations, the European Union and the United Nations have all expressed deep concern about your actions and urged your government to immediately release the jailed journalist.
Your government has also inexplicably restricted access to Sonando, requiring that all visits must be approved by the Ministry of Interior. So far only Sonando's wife, Dinn Phanara, has been allowed to visit him. Phanara told CPJ that she is required to submit a written request to the Ministry to see her husband and that her visits have been limited to one a week.
We consider such restrictions a crude attempt to conceal the atrocious prison conditions under which Sonando is being held.
According to his wife, Sonando is confined to a poorly ventilated, two-by-six meter cell with 11 other prisoners. She claims that since her 64-year-old husband has been in jail he has developed respiratory problems and is suffering from severe sleep deprivation. Phanara has repeatedly requested that you transfer Sonando to a better cell, requests that have so far fallen on deaf ears.
Your Excellency, your country's progressive 1993 constitution and the subsequent 1994 Press Law both guarantee and protect freedom of expression and press freedoms. The Press Law specifically bans the jailing of journalists for their writings or commentary.
Not only does the imprisonment of Mam Sonando raise serious questions about your government's commitment to protect and uphold press freedoms, but also your broad crackdown on freedom of expression greatly undermines your administration's democratic credentials in the wider world.
Your Excellency, CPJ calls upon you to drop all the charges that you have filed against Mam Sonando immediately so that he can be released from prison. Furthermore, we call on you to begin working toward defending, rather than undermining, the principles of freedom of expression and press freedom enshrined in your country's constitution.
Thank you for your attention and we look forward to your prompt reply.
Sincerely,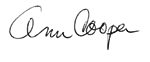 Ann Cooper
Executive Director